2 New Ram 1500 Special Edition Models Announced
Two new Ram 1500 Special Edition models are coming, thanks to Fiat Chrysler's knowledge of how to do really awesome special editions. These are going on sale at the end of the year, just in time for that much-required holiday reward.
Here are the info we dug up about the upcoming 2017 Ram 1500 Special Edition models:
Ram 1500 Rebel Mojave Sand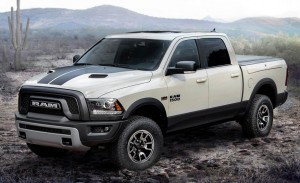 The Ram Rebel we now have offers many distinguishable attributes, but none of that subtle color scheme we all want. Instead, what we have are options for bright red, black, white or reserved gray while the interior is painted a black-and-red combination. The Ram 1500 Rebel Mojave Sand is offering the sweet paint job of Mojave Sand (as the name implies) for $595 on top of any package of 1500 Rebel.
It pairs with an all-black interior scheme and matte black hood stripe that looks great with the Mojave Sand paint. The seats have gray contrast stitching, as well as the dashboard and a set of rubber floor mats.
There will only be 1500 units available of this, each starting at $46,910 while the four-wheel drive will go up to $2,100.
Ram 1500 Ignition Orange Sport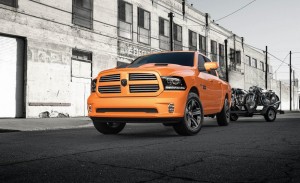 What the Ignition Orange Sport added to the Ram 1500 is the zany orange paint, the black hood graphics, a "sport performance hood," black-colored wheels, and blacked-out exterior trim. The interiors have everything orange on them: orange stitching on the seats, orange-painted trim, orange-colored ram's-head logos on the headrests and orange-colored seat panels.
This one has a starting price of $45,060. There will also be only 1500 units available for purchase.
The Comparison
While the Mojave Sand offers a subtle take on the Ram 1500 theme, the Ignition Orange Sport goes to another direction with the orange color splattered on everywhere you look—exterior and interior.
Photos
Check out the photos of the two new models of the Ram 1500 in the gallery below: