Daily Archives:
December 31, 2012
We, at Reviewitonline.net, are always searching for the most impressive new SUV models on the market. Recently, we searched the auto market for the most impressive off -road SUV models, and one model rose above the rest in terms of its rugged capabilities: the 2013 Jeep Grand Cherokee.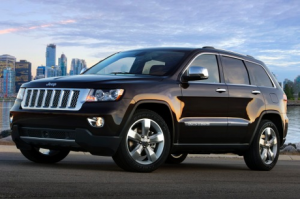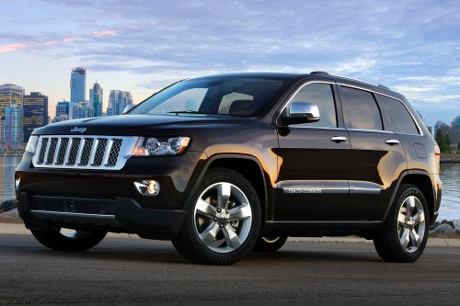 Of course, there are many new SUVs capable of thriving in the wilderness, but the Grand Cherokee does have several stand-out features that put it ahead of the pack. Along with these off-road amenities also comes value, quality, and reliability- creating the total off-road package.
New Jeep Grand Cherokee Off-Road Features:
 Two available Trail Rated four-wheel drive systems, along with the standard two-wheel drive system
Selec-Terrain system, available on all Grand Cherokee models, two versions available
Three available four-wheel drive systems: Quadra-Drive II, Quadra-Trac II, and Quadra-Trac I
Selec-Trac system offers excellent driving in any condition, five dynamic modes to utilize in specific driving conditions (Tow, Auto, Sport, Track, Snow)
SRT8 Adaptive Damping Suspension
The new Jeep model is also the first SUV to use the most current closed-type air suspension technology, which provides a more consistent performance at higher altitudes, a quieter ride, and a faster change in ride height. The new Quadra- Lift air suspension system features the following five height settings, as described by the brand:
"Normal Ride Height: 8.1 inches of clearance offers improved fuel economy+ and improved aerodynamics during on-road driving
Off-road 1: Lifts the vehicle an additional 1.3 inches for added height in clearing obstacles
Off-road 2: Delivers legendary Jeep off-road capability and provides an additional 2.6 inches of height for 10.6 inches of ground clearance
Park Mode: Lowers the vehicle 1.5 inches from Normal Ride Height for easy ingress / egress and roof rack loading. Normal Ride Height and Park mode are driver-selectable, giving the driver control over vehicle ride height
Aero Mode: Lowers the vehicle .5 inches from Normal Ride Height. Aero mode is controlled by vehicle speed and adjusts for optimal performance and fuel economy"
Along with these impressive features, the new Jeep SUV also comes with Best-in-Class towing, Best-in -Class range, Best-in-Class V8, and Hill Assist. In short, the 2013 Jeep Grand Cherokee is an intelligent choice for drivers looking to make their winter drives a bit less stressful this season.
About Jeep
Built on more than 70 years of legendary heritage, Jeep is the authentic SUV brand with class-leading capability, craftsmanship and versatility for people who seek extraordinary journeys. The Jeep brand delivers an open invitation to live life to the fullest by offering a full line of vehicles that continue to provide owners with a sense of security to handle any journey with confidence.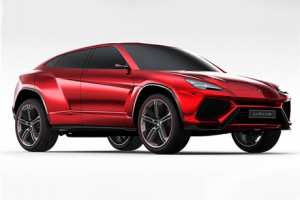 The automobile world was quite ecstatic when Lamborghini unveiled its spectacular concept SUV, Lamborghini Urus, at the Beijing Auto Show in 2012. But the company's recent statements have put this excitement in jeopardy!
Lamborghini is a very famous Italian sports car maker, which is famous for the luxurious and powerful car it produces. Previously owned by a number of automobile groups, it is currently functional under Audi, which is a subsidiary of the Volkswagen group. Lamborghini unveiled its Urus SUV concept, which is the first SUV that it will be launching after the LM002, which was produced in the late 1980s. But Lamborghini's CEO, Mr Stephan Winkelmann stated that the final decision regarding the production of the Urus would be made in a few months.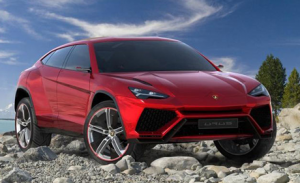 Mr Stephan Winkelmann said that Lamborghini currently needs to reconsider its investments plans that it will be supposed to incorporate during the situation of an economic crisis, and it also needs to rethink about the impact of the launch of the Urus on the company's facilities. The decision making processes is expected to take a few months and the Urus, which is currently supposed to be bought in production form 2017, will be marked by a production/launching status after that.
Lamborghini has never produced any SUVs in the modern days. Also, all of its  current cars are typically two-seater sports cars, the most famous ones being the Gallardo and the Aventador. Urus is an all-wheel drive SUV, and the peculiar thing about it is that Lamborghini has made extensive use of carbon fibre to build the body of the SUV, making it more than 100kgs lighter than most other SUVs like the Porsche Cayenne, Volkswagen Touareg, Audi Q7, etc. Urus would unquestionably be the most stunning SUVs out there! With the excellent Italian designing and the Lamborghini logo shining mightily on the car's body, what else would one expect?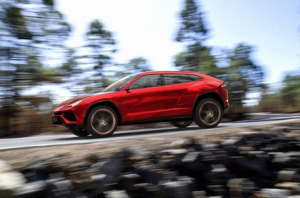 Speaking of the technical aspects of the Urus, you would most certainly find a 4000cc turbocharged V8 engine, hybridised with an electric motor. Now one might ask that the Aventador boasts of a V12 while the Gallardo comes with a V10 engine, why less for Urus? Well, Aventador and Gallardo are super cars, and the Urus is a SUV. Enough said. The engine produces an overwhelming power of some 600 horsepower with the help of the hybrid technology, which is more than just enough for a SUV of this size! Being very light weighted, the Urus will be extracting out quite a large amount of acceleration from this engine. Also, it features a very aerodynamic design as it is just 1.7 meters high. Urus is certainly a 'super SUV', if the term actually exists!
Mr Winkelmann also said that Lamborghini would assume success of the whole Urus operation if they manage to sell 3000 models worldwide, besides the 2000 Gallardo and Aventador models they are currently selling! Let's just keep our fingers crossed and hope for the Urus to be launched as it was planned previously!