Monthly Archives:
August 2013
The Shanghai Auto Show 2013 offered a stunning display of 1300 vehicles with exhibitors hailing from 18 different countries. Everything of significance in the automobile industry was represented here; the demand for affordable luxury cars, fuel efficiency, style and flamboyance and so on. But what stood out in prominence was an apparent fascination for hybrid SUVs. In fact, Volkswagen's unveiling of its CrossBlue Coupe Hybrid had many eyes staring and several tongues wagging over it.
Volkswagen's CrossBlue Coupe combines the chic, sports-feel of a coupe with the striking majesty of an SUV. In terms of exterior appearance and interior design, this concept car is a VW classic; German layout, clean spaces, sharp creases, distinctive head and taillights and carefully designed controls. While the external features are suitably impressive, it is the internal mechanics of this model which tends to amaze and overwhelm.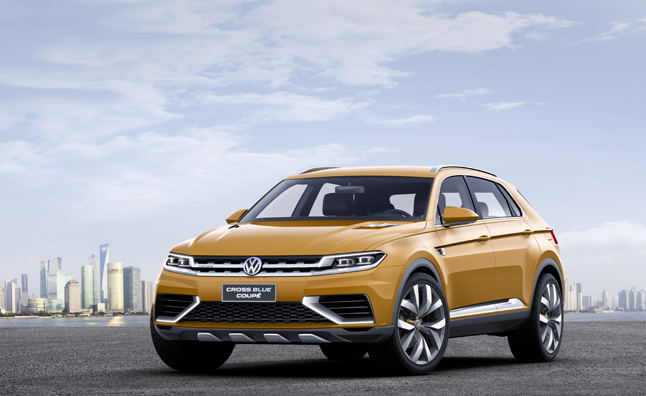 The CrossBlue is empowered with a direct-inject V6 gasoline engine and two electric motors – 40 kW and 85 kW – at the front and back respectively. Together they have the capacity to produce 305kW power (or 409 horsepower) which allows for the vehicle to reach the speed of 62mph in less than 6 seconds. The maximum speed attainable is a whopping 146mph. This means it would outperform other contemporary models such as the Mercedes-Benz ML350 and Porsche Cayenne as well.
Despite the speed and luxury that the Volkswagen CrossBlue concept promises, it is meant to be a green car through and through. It uses plug-in hybrid technology and can thus be driven in 5 modes; "Eco" or classic hybrid mode, "Sport", "Offroad" or permanent all-wheel drive, "EV" where only the rear motor provides propulsion, and "Charge" where the V6 engine charges the electric battery for subsequent zero-emission driving. Volkswagen claims that this model would offer a combined fuel economy of 78 mpg or 3 liters per 100 km. However, these figures are likely to drop in the real-world driving experience, though VW does quote a more convincing battery-depleted figure of 34 mpg and only-electric figure of 21mpg.
This concept car is based on Volkswagen's recently developed "Modular Transverse Matrix" or MQB, which assigns uniform positions for transmissions and motors across varied automobile platforms. VW asserts that all the new MQB models are designed such that they can sustain with any kind of engine, be it diesel, gas, natural gas, electric or hybrid. With the CrossBlue having being unveiled at the prestigious Shanghai Auto Show, there has been much speculation in the industry regarding Volkswagen's vision for future SUVs. Interestingly, Klaus Bischoff, Head of Design for the Volkswagen Brand, stated, "In the CrossBlue Coupé we are showing the potential of our Volkswagen design DNA. This concept vehicle will undoubtedly have an influence on future SUV models", sparking off much contemplation over the nature of vehicles that the VW is to produce in the future.
While Volkswagen has remained silent over the question of production of this CrossBlue Coupe Hybrid, it goes without saying that the whole industry eagerly awaits this confirmation.