Monthly Archives:
May 2014
BMW is all set to bring its 2015 BMW X1 as a latest entrant for the futuristic SUV market.  If you compare the current model of BMW X1 with its predecessors, you will find that it is smaller and lighter, wherein the overall dimension of the new vehicle playing important role in widening the gap between the two variants, also the new version comes with sportier look and feel. However, the platform, engine and interior fittings will remain the same as the previous BMW X1 model, but will be powerful with enhanced performance dynamics. This compact luxury SUV from BMW will be highly fuel efficient with its turbo charged motors and will come with an automatic maintenance reminder feature, to keep it stay abreast with the latest improvements and performance dynamics.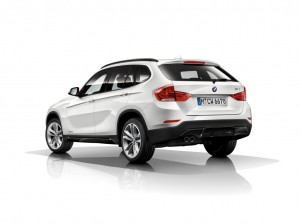 The aggressive redesigning of 2015 BMW X1 has made it look refreshed and it has also been updated with the use of enhanced quality material wherein the classy chrome touch is also added for extra elegance. The overall design of BMW X1 2015 is expected to be modern and luxurious with the addition of interesting features like iDrive interface and automatic transmission joystick. If you measure it you will find that 2015 BMW X1 is till the date the smallest crossover that BMW has come up with and its rear seats are quite small in size. The foldable rear seat backs can provide enough space for keeping luggage easily. The redesigned crossover looks different because of its small size and some of its designing elements are clearly copied from X3 and X5.
The car maker has invested a lot of time and energy in redesigning its 2015 BMW X1 just to make it look improved for their new UKL platform. Nevertheless, the hard work has paid well and the new BMW X1 looks new, fresh and special. The redesigned and reshaped front portion of 2015 BMW X1 has captivating headlights and a new grille, which has a unique kidney shape a trademark for BMW making it look aggressive and sportier from front. A sharp look at its front and you will notice a big air intake beside headlight and grille. The redesigning of rear eng has added longer wheel base to BMW X1. Automatic climate control system, five climate control modes, AUX-IN connection, professional navigation system, USB interface system, sensor equipped system parking distance control and standard audio system are some of the interesting features to look forward in BMW X1.
The interior of latest BMW X1 has enough space, headroom and legroom to make it a comfortable SUV. The car offers excellent comfort for families willing to enjoy long drives and to make it all interesting the interior is equipped with fine quality material and advanced technology. The 2015 BMW X1 comes with the engine option of both gasoline and Diesel and will most probably have three cylinder and four cylinder inline engines along with V6 engine option. 9 speed automatic transmission will be the latest addition and the base option will come with front wheel drive feature to make it even more interesting. So just wait for the little giant to hit the market.