Monthly Archives:
July 2014
The automobile sector is anxiously waiting for the new SUVs that are going to hit the market in 2015. One of those most awaited cars is 2015 Porsche Macan. This new model by Porsche is not just splendid but also breath-taking. The 2015 Porsche Macan comes with six cylinder gas engines which are exclusive to this brand. The 3.0 and 3.6 litre V-6 engines are used exclusively by Porsche and cannot be seen in any other model.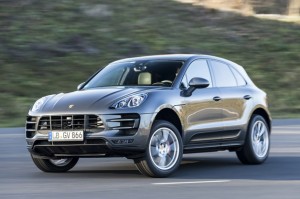 Macan is available in two versions: S and Turbo. The S version is powered by a 340-horsepower engine and accelerates to about 100 kilometres an hour in around 5.4 seconds. The Turbo version is larger and is fitted with the 3.6L V6 engine which is powered by a 400-horsepower engine. This model has the potential to accelerate 100 kilometres per hour in just merely 4.8 seconds! The Macan S is sure to give the driver a smooth ride be it even on a potted road. It is very quick, with an active all-wheel drive. The Porsche Traction Management controls the amount of power that is sent to the wheels and this SUV delights with its swiftness and immediacy. The Turbo model of 2015 Macan Porsche is more or less similar to Macan S but is just a little faster.
The new Porsche comes with a huge aluminium clamshell hood. This clamshell hood is made to function as an air duct too. The inner panel forms a pocket which channels air from the grille to the air box. The intake air passes through the main grille, is forced to bend upwards, then enters the hood pocket spreading on both sides of the engine and gets sucked in by air filter. The new Porsche uses fixed ratio, electrically assisted power steering making it more responsive to all kinds of inputs. The rear axle is fitted with sliding clippers, a feature borrowed from Q5.
The 2015 Porsche Macan is the first ever SUV to be fitted with multi function sports steering wheel with 918 Spyder design. This design makes the doors appear narrower and the flanks appear much sleeker, enhancing the sporty look of the SUV. The rear of this Porsche model is fitted with automatic power-lift function and the LED tail lights give the car a sense of depth and intimidation.
There are multiple buttons and panels for telephone, on board computer, radio and many other options that gives this SUV a high level of comfort and luxury for its users. The Macan also includes the standard features like two zone automatic climate control and central locking system with remote closing. All controls have been ergonomically arranged so that the desired functions can be controlled smoothly. This SUV also offers a large luggage compartment of 5000 litres.
2015 Porsche Macan also comes fitted with Porsche Communication Management which is the central system for communication and information. This system is not only multi functional but also very easy to operate making it a very desirable feature in a high class SUV.