2015 Acura RDX: Repackaging with Interesting Changes
It seems that this season of SUV's is more inspired by the repackaging and redesigning rather than creating something new; and Acura seems to be following the same suite. For 2015 they will hit the market with their 2015 Acura RDX, which is actually an upgraded version of their previous models but is speculated to come up with lots of interesting changes. There have been lots of discussions about the improvements made to the latest offering from Acura when compared with its predecessor. The Japanese car manufacturer has made their 2015 Acura RDX look larger and bigger because since 2006 they have been playing along with their compact model, thus this years' upgrade has made it a must consider SUV for 2015. The all new Acura RDX has enhanced exteriors as well as interiors, some minor changes in the interior has also make it look and feel more luxurious.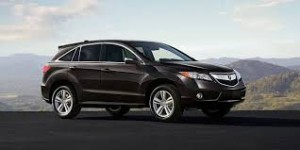 One of the most notable changes in 2015 Acura RDX is in its engine structure, because this year Acura has included 3.5L 24 valve SOHC V-6 engine, which is made using I-VTEC aluminum alloy, the new finding of Acura has proven to be more efficient than the one used in its previous versions. The six speed automatic transmission engine has the potential to generate 273 hp and 251 lb feet of torque and also offers FWD standard, whereas the optional AWD standard is also available. The new Acura RDX is almost same as its predecessor in terms of dimensions and characteristics but its body structure is designed in a very distinctive manner to make it look sleek and also absorb energy after any collision.
From top side the look for Acura RDX is quite muscular and the designer has placed breaking grill beautifully. Sleek shape of 2015 Acura RDX along with its effective bumpers gives it tough and distinctive look for an SUV of its class. Being a luxury crossover, the Acura RDX has come up with plethora of modifications that have added enough space inside that have actually doubled up the comfort factor for the passengers. Being a small sized crossover, it offers sufficient power to its 3.5 liter V6 engine which is excellent in its performance. The 2015 Acura RDX has the potential to speed up to 60 miles per hour in just about 6.5 seconds. As per the EPA for its front drive version, the new Acura RDX is highly fuel efficient and has the4 potential to provide mpg of 20/28/23 in city as well as highway.
The 2015 Acura RDX is a perfect match for premium lass luxury segment SUVs and comes fully equipped with advanced premium system, thus making it stand in the category of luxury class SUVs. The standard model for 2015 Acura RDX features HID headlights, voice recognition, navigation system, climate control through GPS, ELS surround system and power tailgate making it highly competitive for the market. Because of the addition of the several high-tech features the price for this years' RDX will surely be high if compared to the previous version.