2016 Chevrolet Cruze Has EPA Rate Of 42 MPG Highway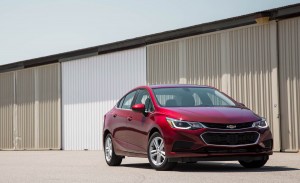 In the early 2010s, a fuel-efficient sedan can go 40 miles on a gallon of regular gasoline. Now, the new 2016 Chevrolet Cruze is officially EPA-rated at up to 42 mpg on the highway.
According to a report, the new Chevrolet Cruze already has a city rating of 30 mpg, so the redesigned Cruze can compete well enough with the leading vehicles in this segment—the Honda Civic 1.5T (with EPA rating of 31/42 mpg city/highway) and the Toyota Corolla LE Eco (with EPA rating of 30/42 mpg city/highway).
The improvement in the car comes from the new 1.4-liter turbocharged four-cylinder that is standard on all versions of the Cruze. It also has aerodynamic improvements, as well as a lighter curb weight.
But the Cruze's fuel economy story goes further. Other versions of the redesigned compact weren't nearly as impressive in EPA ratings. The 2016 Chevrolet Cruze when equipped with a six-speed manual transmission that is standard on the Cruze L, LS and LT trim levels were only rated 29/41 mpg city/highway.
You have to pay a premium price, of course, for the highest fuel-efficient version of the 2016 Chevrolet Cruze. On the other hand, the automatic-only Cruze Premier has a rating of 30/40 mpg.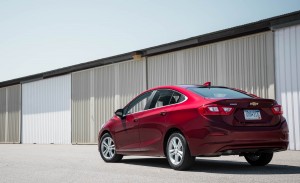 These numbers of the auto are all significantly higher than the outgoing Cruze, which will be sold as the Cruze Limited along the new model for the remainder of the 2016 model-year. The old Cruze's automatic versions can only manage 26/38 mpg city/highway while the Eco model got a rating of 26/39 mpg for an automatic and 28/42 mpg for a six-speed manual.
Others are actually hoping for a better engine, but for now we have to content ourselves with the 1.4T engine. But for those who have fuel efficiency in their minds, they can wait around until Christmas for the 1.6-liter turbodiesel engine four cylinder that would be fitted in the Cruze for 2017.