2016 Toyota Yaris TRD Sportivo Gets Exterior, Interior Changes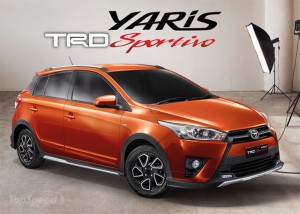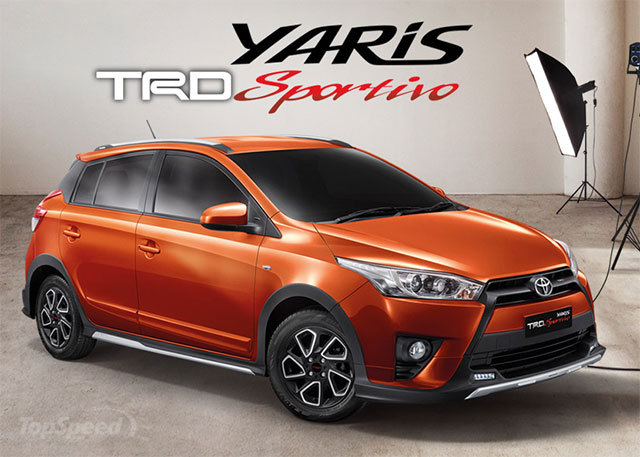 Toyota boasted its current models during the Bangkok Motor Show that run from March 23 to April 3, but the one that stole the limelight was the Toyota Yaris TRD Sportivo.
This Yaris model was finally touched by Toyota Racing Development, and it did get the TRD treatment both in the exterior and interior. However, don't expect too much from the drivetrain as Toyota has completely left this aspect alone.
Although it's easy to hark at Toyota for not being able to bring anything drivetrain-wise, it's still a welcome sight to see the Yaris with the TRD treatment—aesthetically speaking.
Based on a report, the Yaris TRD Sportivo is based on the Yaris G except it has a few features such as the turn indicators on the sideview mirrors, a multifunction steering wheel, a multifunction information display, and an acoustic windshield.
The Yaris TRD Sportivo, on the other hand, also boasts of a slew of new features on the exterior, including a black front grille that extends down the lower fascia. This integrates into the black cadding that surrounds the entire bottom of the vehicle and the wheel arches.
The front has fog lights that are located into the corner fascia inserts. It also has a silver front lip to both fascias and the side skirts, as well as custom-looking wheels and a set of roof rails.
At the back, the black cadding covers the lower portion of the rear fascia. There's also a silver insert in the middle. Overall, though, it has the same body as the current Yaris.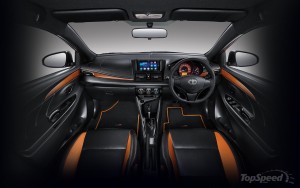 Inside, there are a few modifications. You can find in the center a slew of things such as a double-din, seven-inch, touchscreen display with MP3, MP4, DVD, CD, and WMA compatibility. It also has USB, Micro HDMI, SD-Card, and Bluetooth connectivity with T-connect.
Currently, the base-level, three-door Yaris starts at $14,895 while the three-door LE is at $16,555. The five-door, on the other hand, starts at $15,995 while the five-door LE is priced at $16,930.