Monthly Archives:
February 2016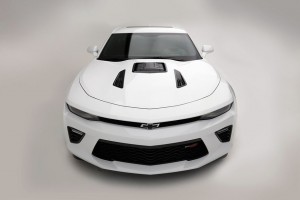 The motoring world now is not like before. Manufacturers are continually downsizing their supercars to be more efficient and eco-friendly. Still, it's nice to see car companies use forced induction that focuses on extra horsepower, not minding fuel economy and efficiency.
Callaway has thankfully brought their GenThree supercharger to the Chevrolet Camaro V8, pushing it to a height of 610 horsepower, according to Gizmag. This is based on a package originally developed for the Corvette with a 2300cc Eaton rotor pack that forces air upwards, which then create that extra power for the machine.
But the problem is supercharging creates extra heat that then forced Callaway to use convective cooling to allow the air to cool as it flows through the supercharger housing. This process becomes more effective because the housing exposes it to the air.
Combined with Callaway's system, the motor can produce 610 hp (449 kW), and a monstrous 827 Nm (610 ft-lb) of torque through a six-speed manual or automatic transmission. In total, that's 155 hp (110 kW) more than the base edition Chevrolet Camaro SS churns out to the market.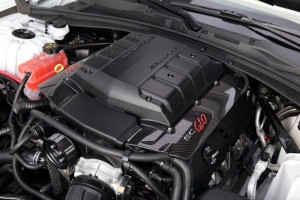 The Camaro SC610 would also have a larger intercooler to ensure that the car can provide maximum power on the track. What hasn't been tested yet is the ability of Camaro's brakes to do the same. That would have to wait.
Under the hood, the Camara SC610 is even more impressive. It has a special carbon fiber that covers the air intakes, as well as a unique build plaque and a number of badges on the exterior.
And if that isn't enough, Callaway is selling the car with a three-year, 36,000-mile (60,000-kilometer) warranty that also works with GM's powertrain warranty.
The Camaro SC610 reportedly has a starting price of $54,920 with a new Camaro SS, or $16,995 as a package to already existing cars.