Monthly Archives:
March 2016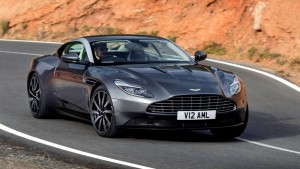 Aston Martin said it's not overhauling its lineup, but it sure looks like it since it announced that it is looking to build a seven-model lineup. It will mark a new era for the British luxury car brand.
Aston Martin CEO Andy Palmer told Car & Driver that the new model range will begin with replacing the already existing V8 Vantage. It will still be called the same and is expected to be launched next year.
It will use the AMG-sourced 4.0-liter twin turbo V-8 engine, marking the first time the brand is using this specific powertrain. Drivers can choose between a manual and automatic transmission. There's a rumored V-12 version of the Vantage, but Aston Martin hasn't announced plans yet for that. It hasn't even confirmed if it is even building one.
As soon as the replacement Vantage comes out in the market, Aston Martin said it will start working on a new Vanquish, which is scheduled to come out in 2018. There are no details yet about the supercar, although Palmer said the Vanquish will likely have the technologies that is coming out in the Aston Martin Red Bull Racing partnership.
Apparently, the new Vanquish might come with structural carbon fiber and KERS technology.
Aside from the two initial models, Aston Martin is also preparing the DB11, which was first seen during the Geneva Auto Show. A replacement for the DB9, the DB11 will come with the newly developed 5.2-liter turbocharged V-12 engine. It will arrive around the same time as the Vantage. There would also be a V-8 version, but there are no specific plans yet for that.
To round up the models are two others we already heard about—the Lagonda SUV and the DBX electric crossover. There are also other possibilities such as the RapidE Concept, the V-12 version of the Vantage or the V-8 version of the DB11.