Monthly Archives:
September 2016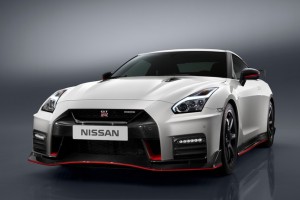 Nissan has released a US pricing of $174,990 for the new 2017 GT-R Nismo during its North American debut at the Japanese Classic Car Show at the Queen Mary in Long Beach, California.
The JCCS, an annual gathering, is the largest one of Japanese heritage enthusiasts in the country. It attracts nearly 400 private heritage cars and more than 7,000 spectators.
The GT-R Nismo is now on sale at certified Nissan dealers nationwide. The premium model, on the other hand, started sale early this summer.
The GT-R Nismo is now available for the third straight year, and it continues to deliver supercar dynamics with advanced aerodynamics and precise handling. Nismo, the brand's motorsport specialists, developed the GT-R Nismo. The model is available in very limited numbers in North America.
The GT-R Nismo for this model year is characterized by a new look inside and out, including driving performance enhancements. The GT-R Premium will be sold for $109,990 while the GT-R Nismo can be bought for $174,990. Destination and handling will be $1,595.
Michael Bunce, vice president for product planning of Nissan North America, said the Nissan GT-R's performance was "honed, tuned and developed" at the Nürburgring race course last spring.
The 2017 GT-R Nismo has a new "V-motion" grille, which is one of Nissan's latest design signatures, was enlarged for better engine cooling. It also now features a matte chrome finish, an updated mesh pattern, and a new hood with pronounced character lines that flow from the grille. This same hood was enhanced for high speed driving.
Unique to the Nismo are the carbon fiber front and rear bumpers, black outside mirrors with red stripe, and carbon fiber side sills and emblem. The rear spoiler is made of carbon and has a special coating for the carbon fiber weave style. This material allows for a lightweight feel with strong characteristics.