Monthly Archives:
December 2016
In this battle of the sedans, we'll pit the Civic against the Elantra, two perfectly capable cars that are fan favorites and perform well on the road. What are the most important elements for a sedan? Fuel efficiency, power, safety features, and price. Let's have a look.
2017 Honda Civic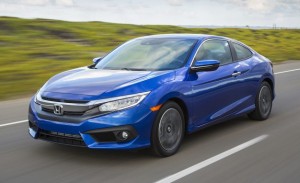 The 2017 Honda Civic has two powertrain options: a 2.0-liter 4-cylinder engine that can produce 158 horsepower when paired with a 6-speed manual transmission and a 1.5-liter inline-4 turbo that produces 174 horsepower. The manual gearbox on the first engine is only available on the base model LX. That has a fuel economy of 35/41/35 miles per gallon city/highway/combined.
As for safety features, Honda packed the Civic with the Honda Sensing that earned it awards from National Highway Traffic Safety Administration (NHTSA) and Insurance Institute of Highway Safety (IIHS).
The 2017 Honda Civic has a starting price of $18,640, $21,000, and $26,500 for the base, EX, and Touring trims, respectively.
2017 Hyundai Elantra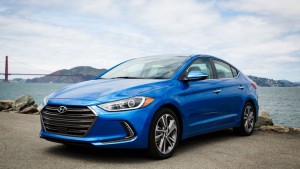 The Hyundai Elantra also has two powertrain options. The base trim comes with a 2.0-liter 4-cylinder engine that produces 147 horsepower. This is paired with a manual gearbox for the base model while the rest of the models get a CVT.
The Elantra got an EPA rating of 29/28/33 miles per gallon in the city, on the highway and combined, respectively, for this. It also boasts of another engine: a 1.4-liter inline-4 that churns out 128 horsepower. It is paired with a 7-speed dual clutch transmission.
Like the Civic, it also earned nods from the IIHS and the NHTSA, though its scores fell below those of the 2017 Honda Civic.
The starting price for the Hyundai Elantra is much lower than the Civic's. You can get the base model for $17,150, which is a tad lower than the base model being offered by the Civic.
What's Your Pick?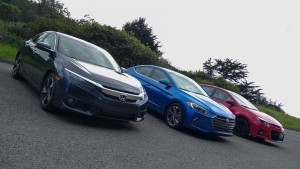 Who's the winner? Clearly, the Civic takes the trophy on this battle, especially when it comes to safety features and fuel economy.