2017 Eagle Spyder GT vs Jaguar E-Type Series 1

When we talk about the most beautiful cars ever created, these two will surely be at the top of the list. The Eagle Spyder GT looks very similar to the Jaguar E-Type Series 1 because the tubular, projectile form that feels like the cars can basically whip through the wind.
But these two cars don't only look good on the outside. They are spectacularly well under the hood, too.
Eagle Spyder GT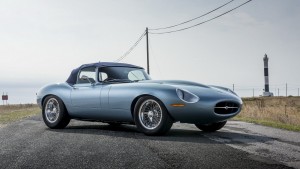 The Eagle Spyder comes with the classic inline 6-cylinder engine derived from Jaguar's XK family. It can carry around 4.7 liters worth of gas, and is paired with a five-speed manual transmission with a limited-slip differential.
To develop this engine, Eagle worked with Crosthwaite and Gardiner, a UK-based historic racing parts supplier. They were able to power up the Spyder GT to 330 horsepower at 4,800 rpm and 340 pound-feet of torque at 3,600 rpm. The Spyder GT can go from 0 to 60 mph in less than five seconds. Top speed is at 170 mph.
Jaguar E-Type Series 1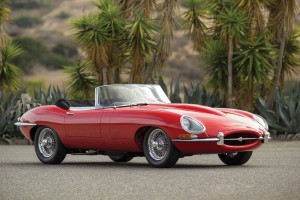 A lot has been said about the Jaguar E-Type Series 1, especially because it was designed by aerodynamicist Malcolm Sayer. The glass-covered headlamps and small, grille-less opening of the mile-long bonnet are things of beauty. It is such a looker that virtually everyone it passes by would have to take a second look.
Under its hood, you'll find a 3.8-liter XK inline six-cylinder or 4.2-liter XK inline six-cylinder. The former is paired with a four-speed manual while the latter gets it on with a three-speed automatic. They can produce 265 horsepower at 5,500 rpm and 240 pound-feet of torque for the 3.8-liter engine while the 4.2-liter can power up to 265 horsepower at 5,400 rpm and 283 pound-feet of torque.
Both cars can accelerate from zero to 60 mph in just 6.5 seconds. The number is a far cry from the Spyder's less-than-five-seconds' promise. The top speed of the two is at 150 mph.