2017 Honda Accord Hybrid More Powerful, Fuel Efficient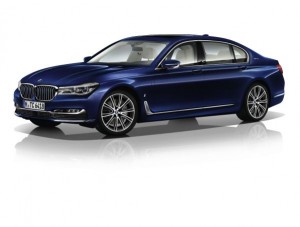 The
Honda Accord
2017 models would not only be receiving a beautiful design like the Acura, but it would also be getting an updated hybrid powertrain that offers fuel economy and better performance. It gets a new and more compact battery pack that would increase trunk capacity midsize hybrid class-leading 13.5 cubic feet too.
Referred to as the "ultimate Accord" by John Mendel, the executive vice president of the American Honda Motor Co., the new Honda Accord Hybrid will be the most fuel efficient in the lineup.
On the outside, this is the best looking Accord Honda has made. The front has a more aggressive fascia and bolder grille. It also has blue LED headlights and fog lights, as well as aluminum hood and wheels.
Although there are no big changes on the sides, the Honda Accord Hybrid receives new skirts, contributing to its sportier appearance. It has new taillights emphasized by the long LED piping behind the lens, as well as a better-styled rear fascia.
The Accord's cabin is sleek, stylish and sexy with shiny wood grain trim and flat black trim inserts. The high end versions would see a seven-inch touchscreen display in the center, which is connected to the second display on top of the center stack.
The lower-end versions have the traditional needle gauge instrument while the higher end versions will come with digital instrument cluster. Then, there's the Display Audio system that allows connection to Apple CarPlay and Android Auto.
Under the hood, it has a combined next-gen two-motor hybrid system and an "ultra-efficient" 2.0-liter, i-VTEC, Atkinson Cycle engine. It can produce 212 horsepower and has an EPA rating of 49/47/48 mpg city/highway/combined.
There are three different power modes: EV Drive, Hybrid Drive and Engine Drive.
Honda
has not released the pricing for the 2017 Honda Accord Hybrid, but it could start at around $30,500.