2017 Maserati Levante SUV to Drop at Geneva Motor Show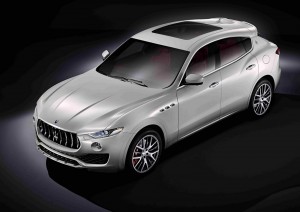 When photos of the new 2017 Maserati Levante SUV leaked online ahead of the 2016 Geneva Motor Show next month, the Italian luxury brand has taken it upon itself to release the full series of photos of their new SUV.
The images only confirmed the leak that showed the Levante not having the same design as the Kubang concept from the 2011 Frankfurt Auto Show. The front features the brand's corporate grille, cat's eye headlights, large lower air intake, and portholes on the front fenders.
The rear has elements of the Porsche Cayenne and Alfa Romeo Giulia, so it's like getting the rear aesthetics of three powerful SUVs all at once.
The Levante's making use of the rear-wheel-drive architecture of the Ghibli and Quattoporte sedans. But in terms of length, it would be a notch closer to the Ghibli. It would also have an electronically controlled suspension with adjustable dampers and air springs. It has an eight-speed automatic transmission to power a four-wheel drive system.
There is no full specs yet, but it is expected that the Maserati Levante SUV will have the turbocharged 3.0-liter V-6. There might also be an option to power it with the Ferrari-sourced 3.8-liter V-8. The fastest model would probably be at 500 horsepower.
Maserati said the company would offer the option of a diesel engine although if you're in the United States, you may not be able to get your hands on that one.
Europe will get firsthand experience of the Maserati Levante SUV this spring. As for those in the United States, you would all have to wait a little longer as it is expected to drop there later this year.
The Geneva Motor Show next month will have a preview of the Levante, so expect to get more information and details there about this new SUV.