Daily Archives:
February 9, 2017
The 2020 Mercedes-Benz EQC has been spotted out and being tested. This car is based on the Generation EQ concept shown during the 2016 Paris Auto Show.
Although the test mule in the spy shots was using the body of a GLC Coupe, there were a lot of un-GLC Coupe like with it that ultimately, we deducted this was the 2020 Mercedes-Benz EQC in hiding.
It Will Use The Modular Skateboard Platform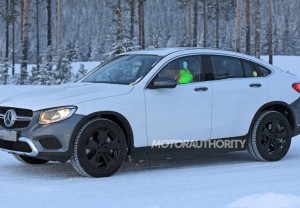 Mercedes already confirmed that the new EQ range will use the modular skateboard platform, which means the battery is going to be stored in the floor and an electric motor is mounted on one or two axles. This was proven by spy shots that showed a bare engine bay. Yes, the 2020 Mercedes-Benz EQC isn't simply a hybrid option. It's a full-pledged electric SUV. That's confirmed also by the electric symbol seen on the windshield.
It Will Follow The Generation EQ Concept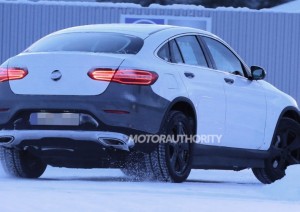 The said concept uses two electric motors that can produce an estimated 400 horsepower. This is paired with an all-wheel-drive system, allowing the car to go 0-to-60 mph in less than five seconds. It's more likely that the EQC, which is purportedly Mercedes' first model under this range, will offer a varying degree of power and range.
For now, all Mercedes wants us to know is that the battery can go up to 70 kilowatts-hours. It will have a range of 300 miles on a single charge. The battery is going to be a lithium-ion unit from Deutsche Automotive. The German firm already established a factory to build such batteries. They are extending it to accommodate Mercedes' next-generation electric cars.
It Will Debut In 2018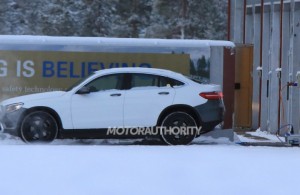 We can expect to see the 2020 Mercedes-Benz EQC by late 2018 or early 2019. After debuting this, Mercedes will start working to introduce nine more electric cars until 2025. There will be electric sedans and SUVs, and possibly even a sports car.