Daily Archives:
July 2, 2017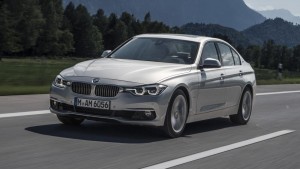 The Tesla Model 3 is set to be revealed this month. Looming in the scene is BMW with its plan to launch an all-electric sedan to take on the company led by Elon Musk.
According to Trusted Reviews, citing German publication Handelsblatt, BMW has set its sights on introducing a car that will rival the Tesla 3 and the company will reveal it at the Munich Auto Show in September.
The Tesla Model 3 challenger will come from the 3 Series range of BMW. The fully-electric sedan will be the company's first in its bid to enter the electric vehicle segment of the market, which is dominated by Tesla.
The source claimed that the electric 3 Series will have a range of at least 400 kilometers. No other details have been revealed yet though. It should be noted too that BMW had not released an official statement about the matter so take this with a grain of salt.
At present the BMW 3 Series saloon car has a starting price of £25,740. An electric variant of the vehicle might cost more than that due to the cost of developing and manufacturing one. Add to that the expenses of sourcing parts like the battery and electric motor. On the other hand, the German luxury automaker might not jack up the value of the coming EV too much so that it will be competitive with the pricing of the Tesla Model 3.
The BMW 3 Series has been in production since 1975. The product is the entry-level luxury car of the German automaker. The vehicle is currently in its sixth generation model.
A plug-in hybrid model of the 3 Series was introduced last year. The car has gained good reviews so for its design and easy-to-use features. We think it is just right for BMW to follow up on its success by producing its new EV under the 3 Series platform.