Monthly Archives:
August 2017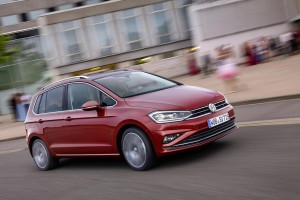 It is supposed to make its official debut at the 2017 Frankfurt Motor Show next month, but Volkswagen has finally revealed some details on the "light updates" that the Golf SV is scheduled to receive.
The Golf range has been recently revised, so it's only a matter of time before the Golf SV follows suit.
The exterior received subtle adjustments such as revised bumpers on the front and rear, a tweaked grille, and LED headlights on the top trims and LED taillights. If you are looking for a new color, you'll be happy to know that a new Cranberry Red paint is now available. There is also a range of alloy wheels that you can choose from to complete the overall look of the Golf SV.
Once you're inside, you'll be comfortable with new fabrics and materials, as well as the new Discover Pro navigation system with a 9.2-inch touchscreen displays featuring capacitive touch buttons on the side and new a whole new tech—gesture control and increased smartphone connectivity.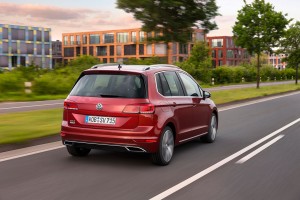 The new safety tech is also available for the Golf SV, and rightfully so because VW enthusiasts have been demanding for it. The safety technology currently in place in the Golf SV are the Front Assist with City Emergency Braking and Pedestrian Monitoring. Prospective buyers can also expect to see the Traffic Jam Assist and an updated Park Assist System and Trailer Assist. The Traffic Jam Assist, in particular, is a low-speed adaptive cruise control that can work up to 37mph.
Volkswagen has yet to reveal details on its engine specifications, but earlier reports point to the possibility of the SV featuring three TSI petrols and two diesel engines. These would most likely be upgraded to improve efficiency.
Pricing and release date for the UK market will be released later this year.