Daily Archives:
August 2, 2017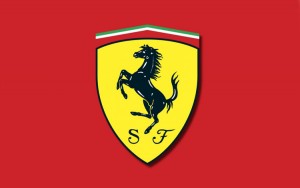 Luxury sports carmaker Ferrari will soon be adding a roomy four-seat utility vehicle to its lineup to boost its profit by 2022. Ferrari expects that the utility vehicle would double its income and help the manufacturer move along from its supercar niche.
Though there is no confirmation yet from the Italian brand, the people privy to the market said that the current five-year plan under CEO Sergio Marchionne is targeting an increase to the 10,000 units annual deliveries being made. Mr Marchionne will be retiring in 2021.
One of the projects said to be part of the lineup is a four-seat utility vehicle that will be perfect for the whole family. Be careful to see this plan as a way for Ferrari to finally open its doors for an SUV. It still remains adamant that it wants to carve a separate niche from carmakers who have ventured into producing SUVs and crossovers.
The "Ferrari utility vehicle," as it will be dubbed, will be roomier than the current two-door GTC4Lusso. The segment would target Asian market, particularly car enthusiasts in China. Experts said it could add around 2,000 units of deliveries a year in China alone.
If this will push through, Ferrari is looking at competing with the likes of Maserati, Bentley and Lamborghini, who, like Ferrari, refused to join the fray of SUVs and crossovers in the market.
There is no final word on the model, but Ferrari is working to incorporate its sporty style into this new segment.
More Hybrid Models to Come
The new business plan, which will expectedly fall under stricter environmental regulations, also detailed how Ferrari will build more hybrid cars to improve fuel efficiency and attract more buyers.
Marchionne has been receiving flak for his plan to increase Ferrari's deliveries each year because the brand will be losing its exclusivity. However, he tames those sentiments by releasing special or limited edition cars like the $2.1-million LaFerrari Aperta convertible.
This business plan came about as the auto industry is grappling with a new world order where electrified cars are slowly becoming the norm.