Monthly Archives:
October 2017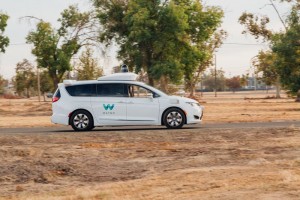 Waymo has gone a long way from a small project under Google focused on the development of self-driving cars to a company of its own, which is now under Alphabet, Inc. Recently, Waymo's tech for self-driving car was integrated on a Chrysler Pacifica and it was put to test.
Andrew Hawkins of The Verge, got the chance to become a passenger of the minivan during the test. He described it as "smooth, yet totally unremarkable ride" because it had no driver and other passengers on-board. However, he stated that he felt completely safe in it.
Hawkins claimed that he already took similar rides before inside other self-driving cars. The only difference with the Waymo-equipped Pacifica was that there was no safety driver. Everything was handled by the car's AI, which showed the true meaning of autonomy.
The self-driving Pacifica only ran at low speeds, but it was more than a slow crawl. It was able to move itself around cyclists, pedestrians and someone standing beside a stalled Hyundai. It should be noted that the people in the scene were merely actors, but everything was made to emulate real-life traffic conditions. Another demo also showed the SUV dodging moving autos along the way.
At present, Waymo has covered 3.5 million miles in its testing. The company was tight-lipped about the nature of the tests at first. It wasn't until Monday when it opened its testing facilities and vehicles to the press to show them how far they have gone. The presentations demonstrated how Waymo could handle basic and complex tasks involved in driving better than humans.
John Krafcik, the CEO of Waymo, revealed that they are targeting to reach the "level four mode" wherein the cars possessing their tech could already locate and approach passengers.
So far, we learned that Waymo has successfully integrated their tech with the Pacifica and Lexus SUVs.