Monthly Archives:
December 2017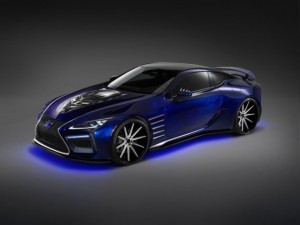 One of the most anticipated movies from Marvel this coming 2018 aside from the Avengers: Infinity War is the Black Panther film. Just like almost any other superhero movies, several brands have taken the opportunity to promote their products there. One of them is Lexus with its LC 500 premium car. Black Panther can be seen in one part of the film riding on top of the vehicle.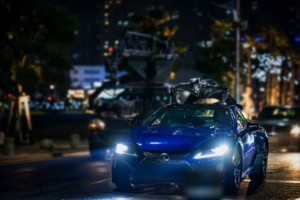 The automaker also released a Lexus LC 500 concept car in honor of Black Panther. Lexus simply calls it the "Black Panther Inspired LC."
The Black Panther Inspired LC 500 is highlighted by its night blue color. It is fitted with a new glowing blue Lexus logo, blacked out radiator grille, front lip spoiler, side skirts, rear diffuser, rear wing and custom wheels. The hood of the car comes with the face of Black Panther and the plate at the back has the Black Panther movie logo.
In addition, the sides seem to be sporting chrome gills with five horizontal lines probably representing the claws of the superhero. The side mirrors also appear with four sharp spikes resembling the nails of the panther. There seems to be something bluish glowing beneath the rear glass of the car too.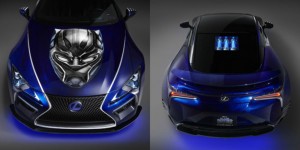 The same two-tone color theme can be found in the interior of the concept LC 500. The sporty black leather seats of the auto looks like the padded paw of the panther.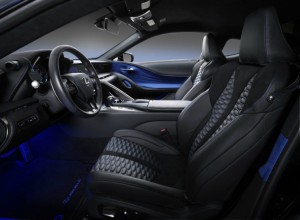 The luxury car brand even went as far as to integrate several elements of the Black Panther mythos into the vehicle. According to the automaker, the concept car is powered by a fictitious element called "vibranium."
Vibranium happens to be the most important material in Black Panther's kingdom called "Wakanda." It is a rare ore coming from a meteorite that can store vast amounts of energy.