2018 Fiat 500 Minicar Gets $1,500 More Expensive For Additional Ponies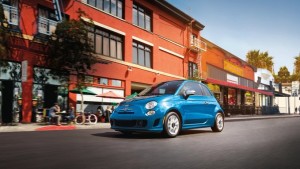 The 2018 Fiat 500 minicar will be $1,500 more than its original price, thanks to an enhanced powertrain and other upgrades. There's also an additional $250 on the destination charge, so it's going to cost quite a bit to drive this little Italian number.
It's not just the Fiat 500 minicar that will get the additional destination charge. The other sedans, SUVs, and trucks in the FCA family will also get its prices boosted.
According to CarsDirect, the FCA has increased the prices on the 2018 Fiat 500 by $1,500. The 5-speed manual will now have a price tag of $17,490 while the 6-speed automatic is going to sell for $18,485. The Fiat 500 Lounge will start at $20,990, which is also $1,500 more than last year. Finally, the top-of-the-line 500 Abarth will have a starting price of $21,740. That's up $750 from the price last year.
Those figures already include the $250 additional destination fee. This was announced by FCA to dealers last March, and it will take effect on cars, SUVs, and trucks. The destination charge for the Jeep Wrangler now is $1,445. The destination fee is the charge automakers put on top of the advertised price to ship vehicles from the factories to dealers. The Fiat 500's destination fee is now $1,245.
The additional charges is warranted because the Fiat 500 minicar received some upgrades through a turbocharged 1.4-liter four-cylinder engine that produces 135 horsepower and 150 pound-feet of torque. It also has sportier suspension, brakes and exterior design, a sport-tuned exhaust and rearview camera, 16-inch aluminum wheels, fog lamps and a "Turbo" badge on the rear fascia.
The Fiat's new price makes it more expensive than the 2019 Honda Fit, which has a starting price of $17,085. It is interesting to see where Fiat's sales will fall after the additional fees. They might be forced to give discounts for the slow-selling minicar, in the end.