Daily Archives:
June 19, 2018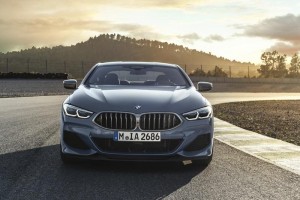 There have been rumors for years that a new BMW 8 Series is in the works but it's not until we got to see one that we truly believed them. BMW is in dire need of something to throw against the Mercedes-Benz S-Class, which is already far ahead of the 7 Series.
The 8 Series will sit on top of the BMW hierarchy, making it a worthy opponent of the S-Class. As such, it comes packed with amazing technology and state-of-the-art equipment.
Laser Light Tech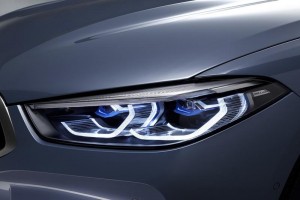 It's the thinnest headlights ever seen on a car. The Laser Light Tech was first developed with the i8 Concept and then introduced in the 7 Series and the new X5. It looks like the new 8 Series is having it, too.
Why are we surprised? What set these pair of headlights apart are blue accents inside and the fact that each lamp has the chinkiest eyes. The Laser Light Tech uses 30 percent less energy, but it allows the light to shine 10 times brighter compared to LED lights. It can illuminate up to 600 meters of the road ahead.
Glass Gear Lever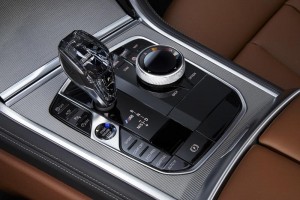 Owing to the fact that the interior of the new 8 Series is on top of its class, BMW added another element that would truly amaze buyers. The glass gear lever for the eight-speed Steptronic Sport transmission has an illuminated number 8 inside the glass casing, adding an exclusivity to an interior that already screams money. You could also add the glass casing on the iDrive controller, the start/stop button, and the volume knob.
Digital Key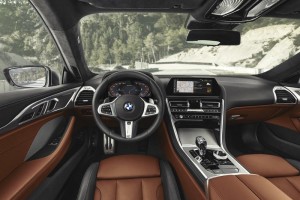 BMW promised drivers that they would not have to carry a physical key every time they have to open and start the car. They made true to their promise. The Digital Key was revealed during the Mobile World Congress in Barcelona.
There's an installed BMW Connected app for smartphones. The app would communicate with the car via NFC (near-field communication). The driver would be able to lock, unlock, and even start the car (when placing the phone on a charging pad).