Daily Archives:
July 25, 2018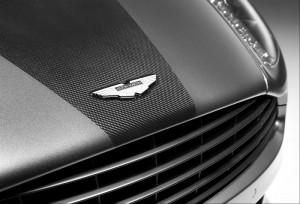 Aston Martin confirmed that its first SUV will enter production in late 2019 after the completion of its new St. Athan plant in South Wales in the United Kingdom. The British automaker, however, has not released any specifications for the new car.
The company's board of directors already held a meeting at the new plant, which includes three converted former-Ministry of Defense hangars. The facility will be completed before the production of the SUV in 2019.
Media reports said that the brand's first SUV will be called Varekai. The SUV will be based on the DBX concept that was presented in Pebble Beach, California in 2015.
Aston Martin is expected to fit the gasoline version of the SUV with its V12 engine, though upgrades might be made since the company plans to compete with the 650-horsepower Lamborghini Urus via a hybrid powertrain.
To do that, the brand will use a Mercedes-AMG four-liter V8 twin-turbo engine that pairs with an electric motor of 200 horsepower. The engines will combine for a total of 700 horsepower. If this happens, the "Varekai" will be the world's most powerful SUV.
Aston Martin must have tricks up its sleeves if it wants to compete in the high-end SUV market. Competition is increasingly fierce in the industry as Bentley Bentayga, Lamborghini Uris, and the Rolls-Royce Cullinan have already made their mark in the segment. Ferrari, of course, is another one to watch out for as it plans to roll out its first SUV soon.
This is not the only SUV that Aston Martin plans to produce. Another one is in the pipeline; this time, for its premium Lagonda brand. The Lagonda SUV is expected by 2021 at the earliest. Based on the Lagonda Vision Concept shown at the Geneva Motor Show in March 2018, the SUV will be a semi-autonomous vehicle.