Monthly Archives:
September 2018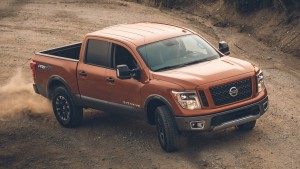 Since its recent redesign, the Nissan Titan and the Nissan Titan XD remained unchanged but for the model year 2019, the trucks are getting mild updates that will make them more comfortable to drive with passengers receiving the bulk of the benefits.
Previously, only a 5.0-inch touchscreen came as standard to all models. It's now a 7.0-inch touchscreen and the Titan will also get the Apple CarPlay and the Android Auto as standard for the first time. The trucks will also feature an additional USB media port, and two USB-A charge ports have been added to the PRO-4X, SL, and Platinum Reserve trims.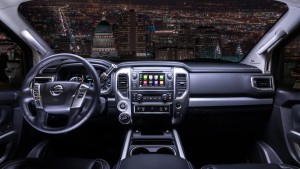 For the audio system, Nissan will give drivers the chance to get a new Fender audio system with a 485-watt, nine channel amplifier. It will come standard on the Titan Crew Cab SL, SL Midnight Edition, and Platinum Reserve, and optional on the Crew Cab and King Cab PRO-4X.
On the XD, the Fender audio system is standard on the Crew Cab SL and Platinum grades and optional on the PRO-4X Crew Cab and King Cab. The audio system has 12 speakers, except on the King Cab trim which has only 10.
There are two paint colors that have been added to the exterior choices: Moab Sunset and Midnight Pine. There's the Rear Door Alert, too. The system reminds drivers to check their backseats before leaving the car lest they forgot something. This feature is now standard on King Cab and Crew Cab versions of both the Titan and Titan XD.
Both trucks are still offering the same 5.6-liter V8 engine while the XD adds another with its 5.0-liter V8 turbodiesel. There was a rumor way back that Nissan plans to add a V6 engine option to the lineup, but there's still no word if the offer of a smaller engine still stands.
The 2019 Nissan Titan and Titan XD will go on sale this fall.