Daily Archives:
September 21, 2018

PSA's new premium sub-brand just released a compact crossover called the DS3 Crossback, which is visually appealing—or not, depending on who looks at it. This is definitely going to push opinions to the extreme because of its unique design and elegant interior.
Exterior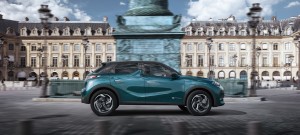 You only need to glance at the DS3 Crossback to know that this will create a lot of mixed emotions among car enthusiasts. There's the unique front fascia, the B pillars that stopped halfway through, and the rear end with those wide, high-set light clusters. The door handles also have a feature like the Tesla Model S, where it pops out when the car is unlocked.
DS is offering around 10 choices of rim design for the Crossback and this slew of customization options will allow users to get the unique look that they want for their crossovers.
Interior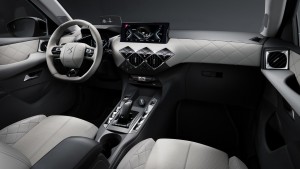 What many cars these days do is focus on the exterior and completely neglect the cabin. Sure, most cars have high-tech dashboards and infotainment system, as well as comfortable seats, but that's about it. The Crossback's cabin, we think, is even more elegant than the exterior. There's a new foam used on the seats, making it plushier than ever. The diamond quilt theme is wrapped around the entire cabin that the dashboard even features the posh design. Even the buttons on the console and the dashboard are indicative of this diamond theme.
We didn't see any analog dials with the interior being dominated by the 10.3-inch widescreen infotainment on top of the center console.
Drivetrain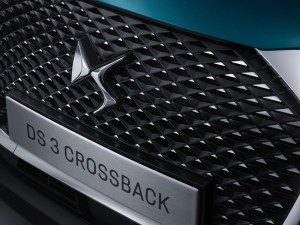 The conventional engines are all present: three-cylinder 1.2-liter PureTech gasoline and four-cylinder 1.5-liter BlueHDI diesel units. There are three PureTech engines that can make 100, 130, and 150 horsepower, and two diesel units with 100 or 130 horsepower outputs. The more powerful engines will be equipped with an eight-speed automatic transmission.
That's not the best part though. The big news is that from the launch, the DS3Crossback will arrive with a pure-electric version. The power will come from a 136-horsepower electric motor that draws juice from a 50-kWh lithium-ion battery pack. The quoted range is 186 miles and it can reach 30 mph in 3 seconds or 62 mph in under 9 seconds.
There's no word on pricing yet, but we can expect the 2019 DS3 Crossbackto start at $26,000.