Monthly Archives:
October 2018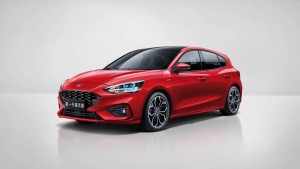 The Ford Focus ST hot hatch is scheduled for a reveal very soon and Ford engineers have been testing the car round the clock. Motor Authority managed to get some snaps of the new car and we can only say that it will be a refreshing improvement from the current model, which is already one of the best cars in the segment.
Back in April, Ford unveiled a new generation of its ever-popular Focus. The US should've gotten at least one variant of the compact car, a soft-roader called the Focus Active that will be manufactured in China. But thanks to new tariffs imposed on Chinese-made vehicles, Ford dropped the plans and we're left wondering if we'll ever see the new Focus variants.
Ford decided to forego the plan for another reason: the shift toward SUVs, pickup trucks, and commercial vans in North America is permanent. The Mustang will be the only "sedan" that will be on sale in the US beyond 2020.
Ford will use its next-generation front-wheel-drive platform for the new Focus. The torsional rigidity of the new cars will be up by 20 percent compared to the outgoing model, which means that the new ST variant will provide a better ride and handling for its drivers.
In the cabin, the all-new Focus will get a colored touchscreen at the top of the dash and Ford's Co-Pilot360 suite of electronic driver aids. There will be some extra special features for the ST such as the Recaro front seats, ST badging, and additional performance options for the driving modes selector.
The rumor is that the Focus ST will come with a 2.3-liter turbocharged inline-4, the same one that is found in the outgoing Focus RS. That engine can be tuned to produce 370 horsepower. In the new ST, that will be downgraded to 252 horses since the engine will be paired with a front-wheel-drive system. The transmission is expected to be a six-speed manual.