Daily Archives:
October 4, 2018
The Peugeot e-Legend is the past, present, and future all wrapped into one concept car. It shows that an autonomous vehicle does not need to have an outrageously futuristic design that most of us couldn't relate to. After its unveiling a couple of days ago, the vehicle makes its way to the 2018 Paris Auto Show.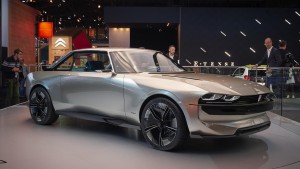 As Gilles Vidal, design chief at Peugeot, puts it, the e-Legend "shows that an autonomous vehicle doesn't have to be a neutral design." What he meant by "not neutral" was that a self-driving car can still look like an actual or modern-day car. That's opposed to the bubbly, boxy or UFO-shaped concepts that some automakers have previewed so far.
The e-Legend takes inspiration from the 1970s Peugeot 504 Coupe featuring a Pininfarina design. Vidal explained that the concept is not retro though. The car may have adopted the silhouette of its classic predecessor but its design language and details are all modern according to him.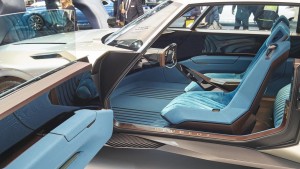 The e-Legend's dimensions are 183 in length, 76 inches in width, 53.9 inches in height and 105.9 inches in wheelbase. The exterior features a light metallic gray finish and a more athletic figure thanks to its revised grille, redesigned bumper with front lip spoiler and advanced lighting. In addition, the car is fitted with 19-inch wheels wrapped in Michelin tires. Meanwhile, blue silk velvet adorns its interior while paldao wood is used to highlight its steering wheel and doorways.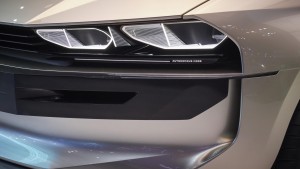 Going to its powertrain, the e-Legend is equipped with an electric motor that provides it 450 hp and 800 Nm torque to all four wheels. The powerplant is energized by 100 kWh batteries with 600 km electric range. The fast charging system of the auto can juice it up in just 25 minutes, which is already good for a 500 km drive.
The figures take the electric vehicle from 0 to 100 km/h in under 4 seconds. On the other hand, its max speed can reach up to 220 km/h.