Monthly Archives:
November 2018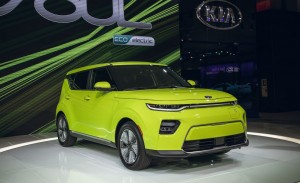 Kia wasted no time in revealing its 2020 Kia Soul EV as it was introduced at the same time that the new third-generation Soul crossover debuted. The Soul EV is, of course, based on the regular Soul.
The new Soul EV has the same distinctive look as the regular Soul but it now has a larger battery pack and a more powerful electric motor.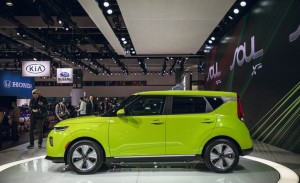 The old Soul EV had a 30.0-kWh battery pack while the new one claims to make 64.0-kWh, more than double the capacity of the old model. In terms of horsepower and torque, the new Soul EV also has twice the power compared to the old Soul EV. Its front-mounted motor is rated at 201 horsepower and 291 pound-feet of torque, up from the previous generation's 109 horses and 210 pound-feet of torque.
Kia has not released performance figures as of now but it claims that drivers of the new Soul EV "will feel like a virtual Aladdin" because of the new independent rear suspension that gives a "magic carpet ride" feel.
The new battery pack installed in the new Soul EV is still being tested by the EPA with the results expected to be available early 2019. But since the Soul shares its platform with the Hyundai Kona Electric, we can base some of our expectations from its EPA ratings—258 miles of range in total. The outgoing Soul EV is rated at 111 miles, so the expected increase is quite staggering.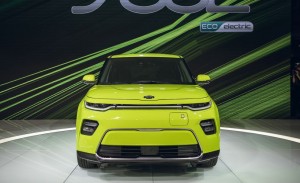 The Soul EV has four driving modes—Eco, Eco+, Comfort, and Sport. All these modes will adjust the car's powertrain power and response, HVAC system, and many more to suit the driving conditions and maximize power efficiency.
Other things that make the EV model a standout from the regular Soul are the front and rear bumpers, a charging port, a more closed-off grille, LED lights in chrome front unibrow, and 17-inch wheels. Inside, it has a 10.3-inch touchscreen infotainment system with integrated features such as monitoring charging, scheduling charge times, and planning routes.
The Soul EV will go on sale next year though prices have not been announced. We're also not sure yet if this will be available in all states. Remember that the outgoing Soul EV was also available in these states: California, Connecticut, Georgia, Hawaii, Maryland, Massachusetts, New Jersey, New York, Oregon, Rhode Island, Texas, and Washington.