2019 Chevrolet Suburban RST Performance Package Packs A Whopping 420HP
We have seen how Chevrolet's Rally Sport Track (RST) work on the Suburban before. It's nothing new and the Suburban RST was a dream. However, the 2019 Chevrolet Suburban RST with Performance package is nothing like we have seen before. It is coming full on packed with a massive 6.2-liter V8 engine that can produce 420 horsepower and 460 pound-feet of torque. Yes, the same 6.2-liter V8 engine in the Tahoe RST with Performance package.
The RST Performance package is now an available option for the 2019 edition of the largest SUV. Last year, when the Suburban and the Tahoe RST made both of their debuts, the Performance package was only offered for the Tahoe RST. But now, compared to the Tahoe RST's 355 horses and 383 pound-feet of torque, it looks like the Suburban is the new favorite.
The Suburban RST Performance package's 6.2-liter V8 is mated with a 10-speed automatic transmission, which might be the same unit found in the Chevy Camaro ZL1. Paired with the Active Fuel Management, the 6.2-liter engine is suddenly more fuel efficient compared to the 5.3's six-speed auto transmission.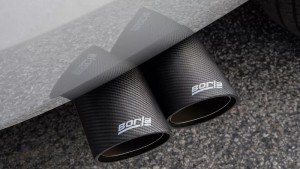 And much like the Tahoe RST Performance package, the Suburban RST version will also have the Magnetic Ride Control dampers. There will also be other options that owners can choose from such as a red Brembo brake package and a Borla dual-side exhaust system. The RST package will come with 22-inch wheels, a gloss-black grille, black Chevrolet badges, and a combination of body color and gloss-black trim.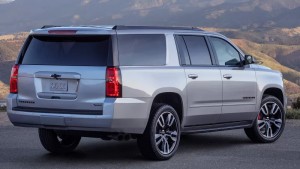 There is no information yet about the pricing for the Suburban RST and the Performance package. On the Chevrolet Tahoe, the 6.2-liter V8 engine and the RST Performance package added $4,955 while the RST edition costs $2,640 on the 2018 Suburban. Pricing details for both packages should be revealed when the truck is launched later this summer. Stay tuned for more information.