2019 DS 3 Crossback SUV Readies For Launch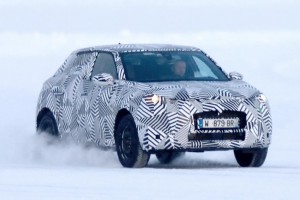 The new 2019 DS 3 Crossback will be the DS's star for the upcoming Paris Motor Show. Thanks to the new set of leaked images, we now have a good idea about how the new SUV will look like.
The DS 3 Crossback SUV will be similar to the design of the recently released DS 7 Crossback and will, of course, attempt to compete with the current crossover SUVs in the market. It's a growing market and one that will continue to grow in years to come. It makes sense that DS wants a chunk of that market for their Nissan Juke-looking SUV.
The two unique design features of this SUV are the sharp kink in the window line and the vertical daytime running lights. Other than these, buyers can be sure that the crossover will use Peugeot's all-new small CMP platform, the same one used on the next-generation Peugeot 208. This means that an all-electric version could also be in the works since the CMP platform was engineered with electrification in mind.
Eric Apode, DS's executive vice president who's responsible for research and development, said during the Tokyo Motor Show last year that two-thirds of the 650,000 cars that DS sold since 2010 have been the DS 3. It makes sense for the company, whose parent company is the Peugeot, to cash in on a large number of customers who believed in the DS 3.
He said there is also an "evolution of the markets," and this can be seen in the sales of the MINI SUV as opposed to the three-door hatchback that the automaker has been known for. The same can be said for other companies such as the Audi.
The DS 3 Crossback will be the first vehicle off the shelves of DS to use the e-CMP. This means that it will be able to offer the Crossback as a pure electric vehicle as well. As previously published by DS, the car would be powered by a 114bhp electric motor and a 50kWh battery that has a range of 280 miles.