2019 Jaguar I-Pace Giving Tesla A Run For Its Money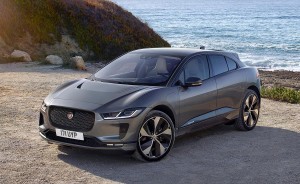 Oh, there's nothing much here except Jaguar revealed that its all-electric I-Pace is due to be released and distributed next year. That only means one thing: Tesla's monopoly of the EV market is done and over. For years, whenever some rich dude wanted a cool, sexy, functional, and reliable electric vehicle, all he has to choose from are Tesla products. That's about to change now.
If there's anything we learned from Tesla regarding EVs it's that an electric car must have a long driving range and the recharging of battery must be convenient. Now that luxury automakers like Jaguar dipped their well-engineered minds into the market, Tesla will have serious competitions in this market. The new 2019 Jaguar I-Pace is the first luxury EV to roll into distributorship.
Two e-Machines
According to reports, the I-Pace is going to be powered by two electric motors, or e-machines in Jaguar jargon. The first one is responsible for driving the front wheels and the second one will be driving the rear wheels through concentric drive transmissions. The I-Pace is a pure electric five-passenger luxury crossover SUV with a standard all-wheel drive.
Everything is developed in-house at Jaguar, including the permanent magnet motors, the battery concept and design, and the software that controls the powertrain and manages the battery. There's no confirmation from the luxury automaker about the outputs for the I-Pace, but Patel confirmed that it will have an output of 400 horsepower and 516 pound-feet of torque. It will also have a range of 300 miles before a recharge is needed.
There are no details yet about the pricing, but Jaguar said that it will release the list on March 6, 2018, which isn't really too far from where we are now. Once it goes on sale, the I-Pace will be offered in three trim levels: S, SE, and HSE. There's, of course, a limited production First Edition version that will be priced higher than the actual production model.