2019 Mazda CX-9 Receives Simple Update, Now With More Gear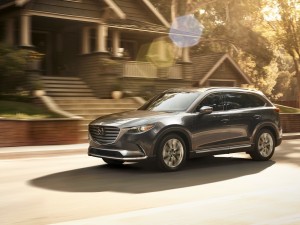 For a bit more money, you can get the 2019 Mazda CX-9 with much more exciting gear, including the Apple CarPlay and the Android Auto. This is a perfect upgrade for a crossover that the family loves because of its sheer functionality and style.
The Mazda CX-9 is better than ever. That is if you ever found something wrong with Mazda vehicles before today. Almost all Mazda cars and crossovers have always been right on the money—they are not exactly extravagant and they are not out-of-the-box imaginative, but they are always a good value for money because of their functionality and their style.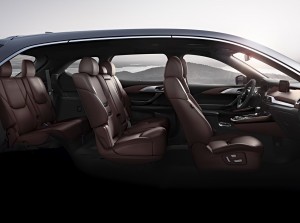 Mazda improves the interior comfort of the CX-9 too. Noise, vibration, and harshness (NVH) values have been lowered by using a thicker headliner and thicker floor mats. The Japanese automaker said this move is supposed to aid "in ease of conversation and enjoyment." The company also retuned the suspension on all version, making riding the CX-9 a smoother, finer, and more enjoyable experience.
There are a number of different versions for the CX-9: Sport, Touring, Grand Touring, and Signature. They have special packages such as the Sport Package which is available for Sport, and the Premium Package available for the Touring trim.
You can choose to have the Mazda CX-9 with either a front-wheel drive or an all-wheel drive, except for the Signature since that comes standard with an all-wheel drive. The Sport trim will sell for $32,380 (front-wheel drive) and $34,080 (all-wheel drive). There's a $1,290 option for the Sport Package.
The Touring will cost $35,330 (front-wheel drive) and $37,130 (all-wheel drive). The Touring Premium Package will add $2,390 for both trims. The Grand Touring costs $40,840 (front-wheel drive) and $42,640 (all-wheel drive) while the Signature trim gets a price tag of $45,365 for the all-wheel drive.
The available color options for the all-wheel drive are Soul Red Crystal ($595), Machine Gray Metallic ($300), and Snowflake White Pearl Mica ($200).