2019 Nissan Maxima Updates Its Look But Not Its Performance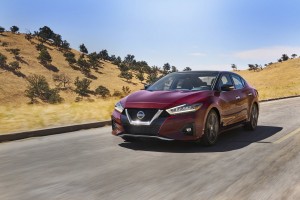 The 2019 Nissan Maxima made its official debut at the Los Angeles Auto Show. The exterior looks infinitely better than the outgoing model and it also comes with additional safety features. However, Nissan missed out the opportunity to upgrade the car's performance, too, as the Maxima will come with the same 300-horsepower V-6 engine.
Powertrain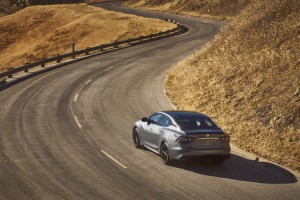 This is the main problem with the new Maxima—it arrived with the same 3.5-liter V-6 engine that makes a respectable 300 horsepower. There's no additional power; not even five or 10 horses just to show that there was a change in the performance. There was no talk about a hybrid powertrain option, too, so forget about that.
The Japanese automaker clearly missed out on the opportunity to sell more of its flagship car to an ever-changing market.
Exterior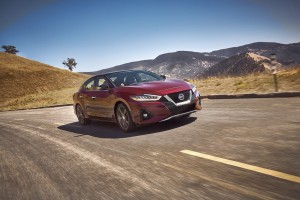 What it does boasts of is the change in the exterior, which includes redesigned front and rear fascias that look sharper than the ones in the previous generation. It also now has a larger V-motion grille, new intake grille in the fog lamp housing, boomerang LED headlights, and smart 19-inch "Hyper Silver" wheels that are exclusive to the Platinum Reserve package only.
Don't worry since there are new wheel designs for the other five trims—S, SV, SL, SR, and Platinum—too. The Maxima is also being offered with a new "Sunset Drift" exterior shade while the rear now has integrated quad exhaust tip finishers and a new sport spoiler mounted on the trunk.
Interior
The Maxima retained the "Gliding Wing" layout from the previous generation but it also added a lot of features inside the cabin. For example, the top two trims now come with new seat inserts and charcoal headliner to make it look like a cockpit.
The interior is finished off with Satin Bronze interior finishing treatments, heated rear seats, and a dual panoramic sunroof on the SR Premium Package. The Platinum Reserve trim level has Rakuda Tan leather, which is the same material used in the GT-R sports car.