2019 Ram 1500 Unveiled Before 2018 Detroit Motor Show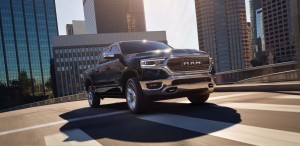 The new 2019 Ram 1500 is ready to take on the likes of the Ford F-150 and the Chevy Silverado. Revealed just before the 2018 Detroit Motor Show, the new model is lighter, stronger, and better equipped than any truck Ram has made before.
The truck is all new inside and out, and it is lighter at 225 pounds. Out of that 225 pounds, 120 pounds came from the chassis and the frame, 98 percent of which is made from high-strength steel with the transmission crossmember and engine mounts made of aluminum.
Exterior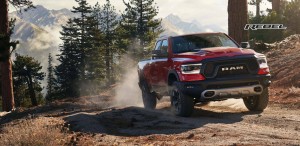 The 2019 Ram 1500 is larger than the current Ram, though that is not too obvious at first look. It is longer and wider than before, and the bed height increased, too. The change becomes obvious when you look at the grille, which is lacking the traditional and the classic crosshair design that is reminiscent of the 1994 Ram.
There are two different headlight designs, which will depend on the trim and options. The top variant will make use of a pair of wide and slim LED units while the standard headlights look similar to what the Ram 1500 has now.
The taillights have evolved also from the current shape. You can choose between halogen and LED units.
Interior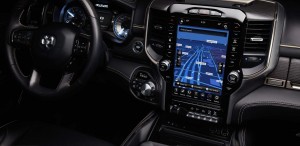 Inside, the Ram 1500 becomes more refined with a large center console that has a 12-inch infotainment display and quite a number of little pockets and cupholders all over. For connectivity, you'll find five USB ports, four of which are both USB A and C. Three of the ports are the latest generation of FCA's UConnect infotainment system.
Powertrains
There are two engines available for the 2019 Ram 1500. There's the base 3.6-liter Pentastar V6 and the 5.7-liter Hemi V8. The V6 comes standard with a 48-volt mild-hybrid system FCA has branded eTorque while it is optional on the Hemi. On the V6, the eTorque adds 90 pound-feet of torque while on the V8, it adds 130 pound-feet of torque.
The V6 produces 305 horsepower and 269 pound-feet of torque while the V8 comes up with 395 horsepower and 410 pound-feet. Both engines are paired with an 8-speed automatic transmission.