Monthly Archives:
April 2019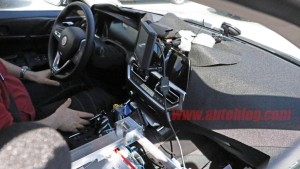 The new BMW i4 EV has been spotted testing a couple of times before and its prototype gave us a good glimpse of how it will look like outside. These recent photos are going to give us more to talk about though. For the first time since we were first teased of its coming, the BMW i4's interior came front and center.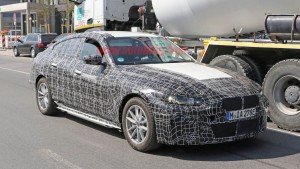 And does it really surprise us that it looks like an average BMW? In fact, it is so normal that there was nothing that stood out to us in the new spy shots. Since the BMW i4 looks like a regular BMW from outside, the fact that its cabin hasn't been upgraded to a funky little number should not come as a shock.
We're just a little curious why BMW did not follow the same path as the i3. Though the BMW i3 is a bit dated at this point, its interior is still funky cool and modern. But with the i4, even if it comes from its i division, the German automaker seems to want to return to being just a normal luxury car.
While most of the interior is still covered with camouflage, we now have a clear view of the infotainment screen, the climate control, and the gear shift. These major components of the car's cabin are enough for us to judge that the i4's interior is anything other than ordinary.
The direction that BMW took with the i4's interior is in stark contrast to what the Tesla Model 3 is working on. Tesla is reportedly thinking of reinventing the typical car interior though we don't have any proof that the EV maker is set on that path. Once both cars are on sale, we'll see if BMW was right about keeping its EV's cabin simple and practical.
There's still a long way to go before we see the final production version of the BMW i4. The car is slated to enter production in 2021 and BMW has high expectations for it, promising a 372-mile range as the minimum. The car is said to be able to hit 62 mph from a standstill in under four seconds.