Monthly Archives:
May 2019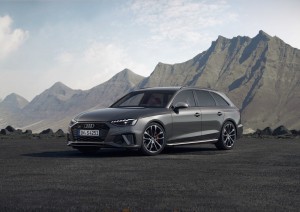 We won't be seeing the Audi S4 Avant in the US market unless Audi changes its mind. That, at least, is worth noting before we delve into why the S4 Avant will make a splash in the American soil if Audi finally relinquishes to our desires to see these on our roads.
When Audi promised a redesigned A4, we didn't expect it to be this elegant, classy, and sophisticated. We also didn't expect they will redesign the entire line and gift us with the chance to see (but not get our hands on) the high-performance wagon that is the S4 Avant.
Exterior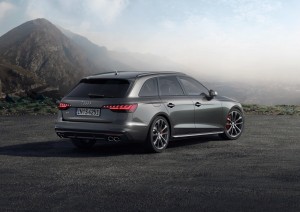 The changes in the exterior are as clear as the day. The front fascia is different as it's less angular now with the removal of the small upward notches on the lower-inner corners. The big change can be significantly seen in the position of the lights. It now has LED "eyebrows" compared to the LED lamps that run along the borders of the headlamps before.
This makes the Avant look more menacing, but it also goes along well with the hood that slopes slightly downward to create a sportier look.
Interior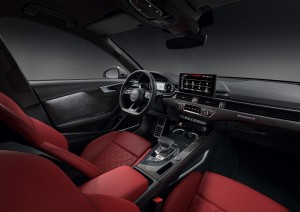 The cabin looks just the same as the outgoing model, except for the removal of the large knob that sits in front of the gear shifter on the center tunnel. Instead, the Avant has a digital screen to display audible feedback. There's another 8.3-inch screen that's on the dashboard, above the two air-conditioning vents. The screen displays a variety of information that's powered by the MMI operating system. One of the most notable features of the OS is its ability to control the car—door locks and heating and cooling—from a distance through the owner's smartphone.
Drivetrain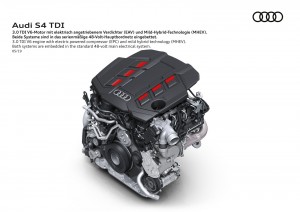 The Audi S4 Avant will have a 3.0-liter V-6 TDI engine, the best 3.0-liter turbo diesel engine in the market. It produces 342 horsepower at 3,850 rpm and 516 pound-feet of torque at 2,500 rpm. This engine is paired with a 48-volt electrical system and a compact, air-cooled 0.5 kWh lithium-ion battery.
This mild-hybrid setup can lower fuel consumption by up to 0.4 liters per 100 kilometers, from 6.7 liters per 100 km to about 6.3 liters per 100 km.
The 2020 Audi S4 Avant is in competition with the Mercedes-AMG C 43 Wagon and the BMW M3 Wagon.