Daily Archives:
June 23, 2019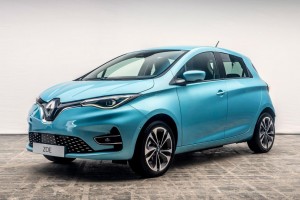 The 2019 Renault ZOE looks similar to the current one in the market. Externally speaking, that is. The latest version of Europe's best-selling electric car can now get to 242 miles on a single charge, thanks largely to its massive 52kWh battery.
Under the hood, Renault used denser cells to prolong the battery's capacity. That raised the car's capacity from 41kWh to 52kWh. All this was done without having to increase the battery's physical size. With this, the Renault ZOE can go 242 miles from 186 miles on a single charge.
Renault said the car's battery will take about nine hours and 25 minutes to fully charged when plugged in a standard 7kW wall box charger. That additional 50kW DC fast charging will give you about 90 additional miles in just 30 minutes.
This larger battery is paired with a 135bhp electric motor, although a lesser 110bhp motor is also available.
The ZOE has been on sale for seven years, but this one is the largest change we have seen in the electric car. It has the same size as before, with the only change seen on the new front bumper, C-shaped LED headlamps, and additional chrome detailing.
The ZOE's charging port is hidden behind its badge on the nose. The charging port now supports DC fast charging up to 50kW.
Inside the cabin, the update grows a little stronger. The center console has been completely redesigned. It now has a 9.3-inch touchscreen display. This comes as standard on every model. There's also a new electronic gear level, parking brake, and wireless charging pad for smartphones.
There's a new infotainment system called the Easy connect. The setup allows drivers to control and operate many of the car's functions as long as the accompanying app is also installed in their smartphones. Drivers can set the destination on the navigation system, set the car's climate, look up public charging stations, and check the car's battery health.