Daily Archives:
July 13, 2019
Various automakers have established alliances amid the narrowing profit margins to pool their resources and save on production costs. The latest major partnership to emerge is the one between Ford and Volkswagen.
The agreement of the companies covers many areas including platform sharing for electric vehicle production. The EV tie-up deal allows Ford to use VW's MEB platform.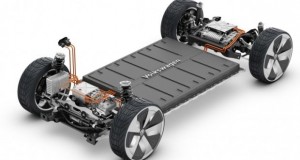 The MEB platform has a modular and flexible architecture that can be used in various vehicle types. Ford plans to utilize it in the production of over 600,000 cars intended for European customers in the span of more than six years. The American automaker is currently thinking about developing two vehicle models based on the platform.
In addition, the partnership also covers VW's investment in Argo AI, which is a Pittsburg-based autonomous vehicle startup initially backed by Ford. The backing of the two big names in the automotive industry would certainly launch Argo AI into a global company with operations in both the US and Europe. The support is estimated to increase the staff of the startup by 40% too.
It should be noted though that Argo AI still identifies itself as a private company separate from Ford and VW. The German carmaker committed an investment amounting $1 billion into the startup. They are looking into buying more Argo AI from Ford for $500 million in the next three years. Meanwhile, Ford promised an investment of $1 billion into the AI developer. The American automaker is already on its way of putting the remaining $600 million of its commitment to Argo AI.
The move of the two key players in the automotive scene effectively makes them a formidable challenger in the race to produce a fully self-driving car. Just a few days ago, bitter rivals Mercedes-Benz and BMW announced their partnership to develop technologies to be used in their future autonomous vehicles.