Daily Archives:
July 15, 2019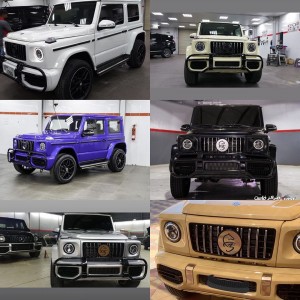 The Mercedes-Benz G-Class mashes the old school design of sport utility vehicles with the modern day's premium automotive technology. However, is very pricey. The cost of the iconic Mercedes sport utility vehicle starts at $124,500 for its base G550 model while its Mercedes-AMG G63 trim is at least $147,500. Luckily, we have the new Suzuki Jimny with an introductory price of $23,990 that's unofficially referred to as the "Baby G-Class".
The cheaper price tag of the Jimny makes its platform a favorite of tuners who are looking to make a G-Class replica. Recently, the Dubai-based Fast Car Service Center did just that. They turned the compact SUV into a smaller, two-door version of the Mercedes-AMG G63.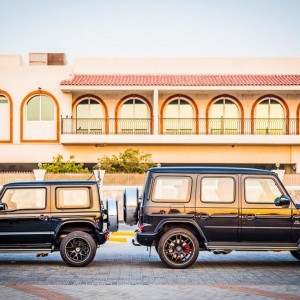 The Middle Eastern tuner certainly did a great job in customizing the Jimny that one might easily mistake it as the high-performance model of G-Class at a glance. Then again, the two door frame and smaller dimensions of the Suzuki baby SUV would tell otherwise.
The Jimny was given a Panamericana grille design with vertical slats similar to the signature look of the latest AMG cars. Next, it was equipped with huge air intakes, LED lights, side steps, exhausts, mirror caps, and spare wheel cover resembling the ones found in the AMG G63 SUV. Even the contrasting body line of the G-Class was carried over to the Jimny.
Despite the badass changes to the Jimny, it seems the tuner did nothing to increase its output since there was no mention of it. With that, we assume that the small 1.3-liter engine of the compact SUV with 100 hp was retained by the specialist.