Daily Archives:
August 13, 2019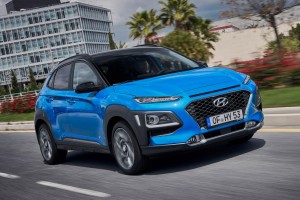 The Hyundai Kona Hybrid crossover will be priced at £22,495 in the UK. It will be on sale this September this year.
The hybrid crossover is mating the brand's turbocharged 1.6-liter four-cylinder GDi petrol engine with an electric motor. It's rated at 66mpg with an emissions rating of 99g/km of CO2.
This petrol-hybrid powertrain has a combined output of 139 horsepower and 265Nm of torque. It sends power through a front-wheel-drive system through a six-speed dual-clutch transmission. It can go from 0 to 62 mph in just 11.2 seconds and it has a top speed of 99 mph.
All Kona Hybrid models come standard with 16-inch alloy wheels, cloth upholstery, and a 10.25-inch infotainment system with support for Apple CarPlay and Android Auto. That starts with the SE models.
The more premium models, which are priced at £24,295, have wireless smartphone charging, automatic windscreen wipers, and front fog lamps, a larger 10.25-inch touch screen, and 18-inch wheels.
Meanwhile, Premium SE models will also feature LED headlamps, LED rear lamps, heated and ventilated front seats and a head-up display. These models sell for £27,195.
Also standard to the Kona Hybrid is the SmartSense technology that includes front collision warning, lane-keeping assist, a driver fatigue warning, high beam assist, and avoidance assist with pedestrian and cyclist detection ability. There's an optional safety kit that has a blind-spot collision warning and rear cross-traffic collision warning.
Other options include Intelligent Speed Limit Warning and Lane Following Assist systems. The speed-limit warning uses the car's front camera to monitor the changes in speed and notify the driver while the lane-following assist keeps the car in the center of the lane when it's on automatic cruise control.
There are seven paint options available such as the Blue Lagoon launch color. Inside, the Kona Hybrid has gloss black accents on the door handles and the steering wheel. There are white accents on the air vents and gear level, as well as a gray headlining.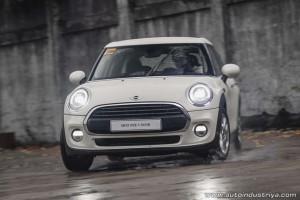 Rumors are swirling around the auto industry that the beloved Mini brand could be turning into a full-blown EV (electric vehicle) company. After it has introduced the electric version of its Hardtop, the company is again making waves that could change the auto landscape in the foreseeable future.
According to a report from Automobile, managers at parent company BMW Group canceled plans to develop and offer internal combustion engines in the next-generation Mini lineup. The cars will be developed as EV cars, instead.
The report also said that the new electric Minis will be based on a skateboard-style platform, the development of which we have no idea when or where will be. The platform will out the electric motor at the front axle. There will be a pack of battery—ranging from 35 to 50 kilowatt-hours—somewhere there.
The entire lineup will be fully electric, reports indicate. But these are not entirely new cars. The lineup should include replacements for the Hardtop and the Countryman too. There will be a new downsized Mini (as if the Mini wasn't small enough even for one passenger) as well.
Plans for a downsized Mini were nothing new. A month ago, it was reported that the downsized Mini is based on the 2011's Rocketman Concept.
Last year, BMW Group, which manages Mini, signed a letter of intent with Great Wall Motors in China to jointly develop and manufacture electric Minis in the Asian economic giant's shores. Although there was no mention of when the partnership will take effect, reports said that the first jointly developed Minis will arrive by 2022 or 2023.
The question is, will Minis (whether regular or electric) still be made out of China? There was no mention of exclusivity in the partnership with Great Wall Motors. Rival company Daimler, which owns Mercedes-Benz, signed an agreement with Geely in March to jointly develop and manufacture future Smart cars exclusively in China.