Daily Archives:
October 14, 2019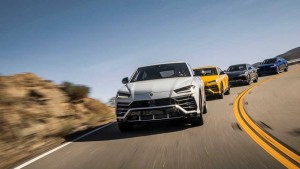 The Lamborghini brand might be transformed into a separate legal entity. The move aims to increase the value of the Volkswagen Group by more than double.
Bloomberg reported that Volkswagen is weighing on selling or stock listing Lamborghini. However, the agency didn't name its sources because the said people apparently didn't want to be identified. Furthermore, the article noted that the deliberations are confidential in nature, and the company is yet to arrive at a pronouncement on the matter.
Volkswagen Group, currently valued at $89 billion might jump its market cap $220 billion if the mentioned plans come into fruition. This could give the German brand an edge against its key rivals, especially Toyota.
The boost in cash flow would enable Volkswagen to pool more resources in its shift to prioritize electric vehicle production. Insiders suggest too that Volkswagen's "Vision 2030" corporate plan includes putting more focus on its core brands like Volkswagen, Audi, and Porsche.
The decision of Volkswagen might have also been driven by the pressure coming from investors. For quite some time already, the company has been pushed to free up its assets.
Lamborghini is presently valued at $11 billion. A huge improvement in the earnings of the brand came last year. It is projected to earn more going forward because of the arrival of the Urus and the redesigned Aventador. A new hypercar is being developed by the company also based on the rumor mill.
The talks to fold Lamborghini into a separate legal entity are already in motion according to the source. A solid consensus on the subject might be revealed by the end of 2020.