Monthly Archives:
November 2019
After much hype, the Tesla Cybertruck was finally unveiled at the SpaceX headquarters in Hawthorne, California. The electric pickup truck was truly futuristic-looking, but many also found its design to be ludicrous. The debut was marred by a gaffe but Tesla already received 150,000 orders for it
Exterior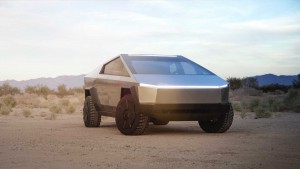 The Cybertruck takes inspiration from the iconic vehicles seen in Blade Runner and Back to the Future. The panels of the auto appear to be the structural part of the EV already, which makes it a true unibody.
Tesla CEO Elon Musk boasted that the Cybertruck is dent-proof and scratch-resistant. He claimed that the body of the pickup uses the same materials found on the SpaceX Starship prototype, which can withstand even 9mm handgun rounds.
Franz von Holzhausen, the chief designer of the vehicle, went on to hit the side of the auto with a sledgehammer two times to demonstrate its durability, and it didn't even leave a depression. However, when he went on to throw a metal ball at the supposedly unbreakable driver's side window, the glass broke.
Musk tried to make up for it by asking von Holzhausen to repeat the test at the rear door window, but it yielded the same disappointing result. The Tesla boss tried to save face by saying that at least the ball didn't go through.
Franz throws steel ball at Cybertruck window right before launch. Guess we have some improvements to make before production haha. pic.twitter.com/eB0o4tlPoz

— Elon Musk (@elonmusk) November 23, 2019
Musk later uploaded a tweet showing the same metal ball throwing feat before the live event wherein the glass of the Cybertruck didn't even crack. Despite the incident, he remains optimistic and he promised that they will fix the issue.
Interior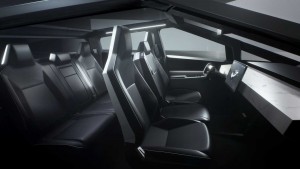 Going inside the electric pickup reveals a very minimalistic and clean interior. A 17-inch touchscreen display governs the infotainment system of the auto. The EV is planned to feature a full self-driving feature as well.
Meanwhile, the architecture of the Cybertruck translates to more space within it for the driver and passengers. It has a five-seating capacity that can fit five adults comfortably.
Power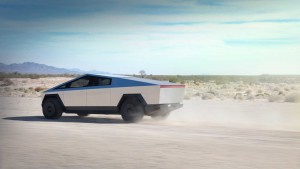 The base model of the Cybertruck that starts at $39,900 is equipped with a single-motor rear-wheel-drive system. It allows the EV to accelerate from 0-60 mph in just 6.5 seconds. There's a much-pricier trim of the auto with a three-motor setup that should cost at least $69,900. Although no official estimates are available for the flagship model, it is expected to offer a hypercar-level of output.
The Cybertruck has a 14,000 lb tow rating and its maker claims that its fully-charged battery can reach over 500 miles.