2020 Chevrolet C8 Corvette Stingray Officially Unveiled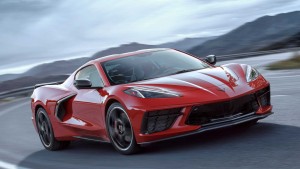 The 2020 Chevrolet C8 Corvette Stingray was just unveiled. The car features a mid-engine setup, which is a first for the Corvette series.
The mid-engine configuration for the Corvette is not entirely a new idea from Chevrolet. More than half a century ago, Zora Arkus-Duntov already conceived such, and it spawned several prototypes along the way. It's only now that his vision has been realized for the range.
Power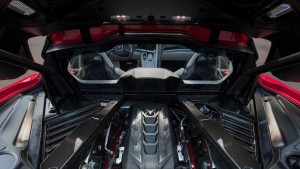 The C8 is equipped with its maker's new LT2 6.2-liter V8 engine. It is derived from the LT1 unit found in the C7 but it features an all-new architecture because of the new engine placement in the C8.
The power unit produces 490 hp and 465 lb-ft of torque. With Chevy's optional Z51 Performance Package, the numbers are subtly raised at 495 hp and 470 lb-ft torque. The output is distributed to the rear wheels via an eight-speed dual-clutch automatic transmission with an option to switch towards manual using the paddle shifters located behind the steering wheel.
Chevy promises a 0-60 mph sprint from the C8 in under three seconds. In comparison, the C7 does that in 2.8 seconds, so that's a good start for the C8, which is expected to spawn more powerful trims.
Styling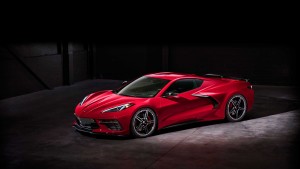 Traces of the C7 can be seen in the design of the C8. However, the C8 distinguishes itself from its predecessor with its cleaner but sportier look showcasing huge side intakes. Like the older models, this one also offers an open-air driving experience through its detachable roof. The front end of the vehicle can be elevated too in order to provide some ground clearance when passing through those pesky speed bumps.
Interior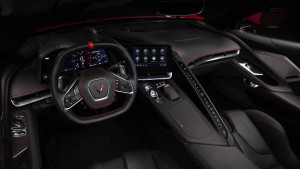 The C8 has an aeronautical-themed interior inspired by the F22 and F35 jets, and it also draws inspiration from the layout of Formula 1 cars. Two digital displays adorn its cockpit but it ditches the popular approach of automakers nowadays that prefer touchscreen controls over the physical ones. Instead, the Chevy still uses a lot of buttons to control its key functions such as climate control, suspension, and drive mode, among others.
Availability and Pricing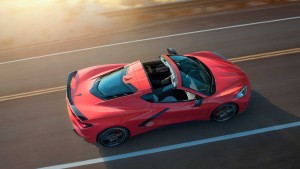 The Chevy will start the production of the new C8 in the late part of 2019. It is expected to arrive in dealerships next year. The company said that the car will have a starting price less than the $60,000 mark.