2020 Hyundai Ioniq Spy Shots Show New Grille, Design Language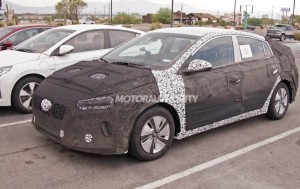 A prototype for the updated version of the Hyundai Ioniq has been spotted testing its hot weather capabilities in California's Death Valley. This confirms reports that Hyundai is updating its Ioniq family of hybrid and electric cars.
The Ioniq was first introduced in 2017 so this updated version should come to us next year as a 2020 model bearing a slew of midcycle facelifts for Toyota Prius' competitor.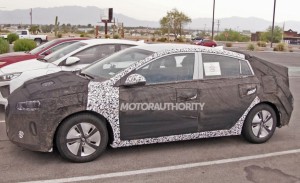 Based on the spy photos, the Ioniq will receive some major updates for the exterior. The car was heavily camouflaged but not thoroughly enough that we're able to make out the car's new mesh pattern for the grille (instead of the current horizontal slats on the current model). The internals of the lights is also new.
The prototype the spy photographers took was either the Ioniq Plug-in Hybrid or the Ioniq Hybrid, though most of the changes should be applied across the range.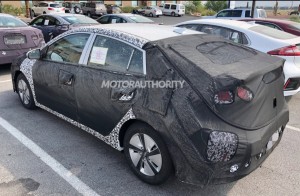 We expect that the car's design will be tweaked to feature elements found on Hyundai's Le Fil Rouge concept, which was unveiled at this year's Geneva auto show in March. The concept was focused on Hyundai's new "sensuous sportiness" design language. The elements of this concept are scheduled to first appear in a production model through the redesigned Sonata next year.
Hyundai hasn't been clear about changes to its drivetrains, but there should be major updates considering the developments we've had in the electrification technology. The Ioniq Hybrid and the Ioniq Plug-in Hybrid are closely related since they both feature a 1.6-liter inline-4 as their internal combustion. They also share a single electric motor paired with a six-speed dual-clutch transmission. That combination can make 139 horsepower and the plug-in hybrid can go 29 miles on electric power alone.
On the other hand, the Ioniq Electric can power up to 120 horsepower from a single electric motor. That alone can cover 124 miles on a single charge of its 28-kilowatt-hour lithium-ion battery.