2020 Lotus Evija to Rival the Fastest Cars in the World
Lotus just gave us a preview of an all-new supercar called the Evija. The Lotus Evija is set to equal, or even surpass, the records of the fastest production cars in the world with its mind-blowing features. We were told that it will have an all-electric powertrain with nearly 2,000 hp.
The released specs of the upcoming Evija are just too good to be true. However, the recent advancements in automotive technology and the feats achieved by its competitors may just turn Lotus' claims into a reality.
Power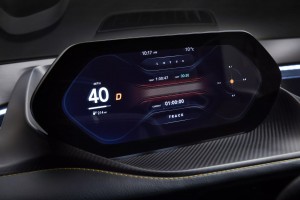 Lotus said that the Evija will be powered by four electric motors distributed to each wheel in an all-wheel-drive system. The total output of the units is targeted to reach 1,973 hp with 1,700 Nm torque.
The setup promises acceleration from 0-62 mph in less than three seconds while a 0-186 mph run can be achieved in under nine seconds. Meanwhile, the top speed of the vehicle is estimated to go over 200 mph. The numbers make the supercar a worthy adversary to the likes of the Koenigsegg Agera RS, Bugatti Chiron, Ferrari SF90, Tesla Model S P100D, and the Porsche 918 Spyder.
The Evija uses a 2,000 kW battery that can be charged using a 350 kW charger in just 18 minutes. That is enough for a 250-mile drive in its fully-charged state.
Design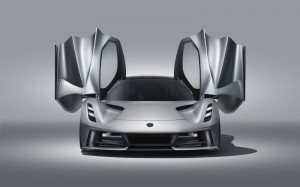 The Evija follows the sharp design of modern hypercars. It features sculpted side panels, huge air intakes, sharp nose, and large rear wing to enable smooth airflow. The concept car shows a two-tone design with metallic/silver paint finish as well as blacked-out roofing and glass. In addition, it has vertical headlamps and unique trapezoidal taillights.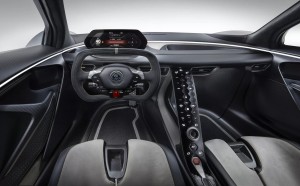 Upon entering its doors that open upwards, the interior reveals racing-inspired bucket seats, race car steering wheel complete with buttons and switches, digital display on the driver's direct line of sight, and a central instrument cluster rigged with buttons.
Pricing and Availability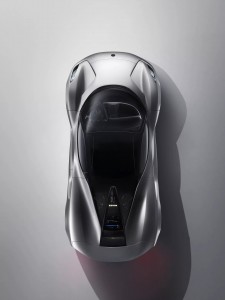 The Lotus Evija's pricing starts at £1.5 million ($1.86 million). The production of the car will begin in 2020, and only 130 samples of it will be available in the market. Buyers who wish to reserve a production slot will have to shell out a £250,000 ($310,000) refundable deposit.