2020 Mercedes-Benz S-Class Cabin Is Made of Money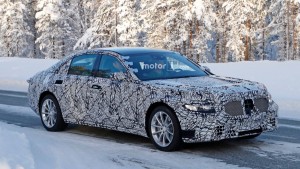 In 2020, we're going to see a new model for the flagship sedan of Mercedes-Benz. The photos of the next Mercedes-Benz S-Class' testing may have showed no changes on the exterior, but the cabin will likely receive a do-over that would enhance the driver and passenger experience.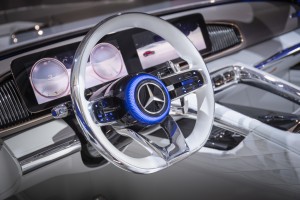 Hartmut Sinkwitz, Mercedes' director of interior design, was interviewed during the 2018 Beijing Auto Show where the Vision Mercedes-Maybach Ultimate Luxury was revealed. For the 2020 S-Class, Sinkwitz said the design for the car's interior should place emphasis on appealing to the driver's and the passengers' sense of touch. This means ditching the current scroll wheel interface for the COMAND infotainment systems. It will be replaced with touchscreen and touchpad systems similar to those found in the Mercedes E-Class.
As we know, the current Mercedes are fitted with a pair of side-by-side 12.3-inch screens. That would have to change as well because Sinkwitz believes that the screens must evolve to accommodate the kind of lifestyles the passengers have. Since the S-Class is in the "executive level sedan," there must be a new screen. While the new screen will not necessarily be sizable, it would have to provide the same kind of convenience and luxury expected from an executive's sedan. Sinkwitz, by the way, considers huge screens for Mercedes as impersonal.
The screens would most likely mirror the same ones seen on the Ultimate Luxury concept revealed in China. The screens feature a pair of active fields displayed within a broad, horizontal glass panel. This is what would be fitted in every Mercedes luxury models from the next GLE-Class and up.
There are changes in the interior lighting, too. The current-generation S-Class has seven different ambient light colors, including five dimming levels and four dimming zones in its LED-capacitated cabin. With the E-Class, there's 64 ambient lighting colors. The S-Class might push for more than that.