Monthly Archives:
February 2020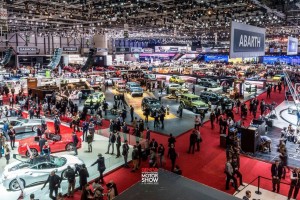 The 2020 Geneva Motor Show was called off amid growing public health concerns over the spread of the coronavirus in Europe just days before its press event.
According to CNN, Switzerland's Federal Office of Public Health has prohibited the gathering of more than 1,000 people until at least March 15 to prevent further spread of the virus. To date, the Swiss authorities have confirmed 15 cases of the disease. The neighboring countries such as Italy and France have 650 and 38 cases while the death toll on the said countries has reached 17 and two fatalities, respectively.
"We regret this situation, but the health of all participants is our and our exhibitors' top priority," the show organizers said in a statement on Friday.
The 2020 Geneva Motor Show is supposed to have its media day on March 2, and then it will be open to the public from March 5 to 15. The event is attended by around 220 exhibitors, 10,000 journalists, and 660,000 visitors.
The Geneva show is highlighted by the debut of the world's most expensive and exclusive cars. These include the Mercedes-AMG GLA 45 compact sport utility vehicle, Audi A3 Sportback and Volkswagen Golf GTI. Concept cars are also set to debut in the event, and one of them is the BMW i4 electric vehicle.
Other automakers, however, have decided to lessen their presence from the show because of the virus outbreak even before the huge announcement. Toyota has earlier decided to only let its senior executives and public relations staff with responsibilities in Europe go to the event.
The cancellation of the Geneva Motor Show is just one of the major blows caused by the viral outbreak in the automotive sector. The coronavirus has also forced many car companies to shut down their production plants in China, where their biggest market lie.