2021 BMW 4 Series Convertible To Drop The Hardtop
If there's one thing we noticed about the recent spy shots of the 2021 BMW 4 Series Convertible being tested, it's the ditching of the hardtop. As BMW sets to launch an all-new 4 Series sometime this year or next year, the German automaker also revealed that the new model is going to sport a traditional soft top option, which was last used on the E46 model discontinued in 2016.
BMW said that the G23 coupe version will not feature any dramatic changes but the G22 droptop obviously will. Though the spy shots were covered with heavy camouflage, that didn't stop us from noticing the canvas top used, as well as the longer hood and rear decklid.
Exterior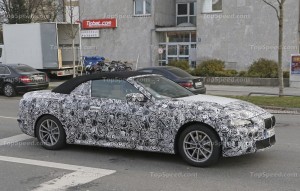 The spy shots showed that the proportions might be different from the current model but it's still too early to tell whether BMW will stick to this size for its 4 Series. The front and rear fascias are obviously going to be more aggressive compared to what the 3 Series has. The front grille will also be inspired by the 2020 BMW Z4.
Interior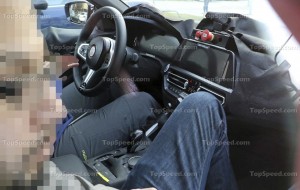 The good thing about seeing these spy shots (aside from the reveal of the soft top option) is the fact that we were finally able to glimpse the car's interior. It looks like the BMW engineers completely lazed out from designing a new and separate cabin for the 4 Series because it looks exactly what the current 3 Series has. We can expect a very similar layout to the X3 and X4 models. The 3-Series and the 4-Series will most probably sport the same center console buttons and controls, the dials, infotainment, and the steering wheel.
Drivetrain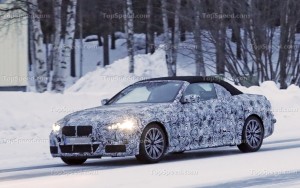 The 4-Series convertible, coupe, and four-door sedan will have gasoline, diesel, and electrified powertrains. This is the same lineup we can expect to see from the 3-Series, which also uses the same CLAR architecture. It is possible the 4-Series will ditch the base engine, though a 1.5-liter three-cylinder engine cannot be excluded.