2021 Mercedes-Benz E-Class Sedan and Wagon Unveiled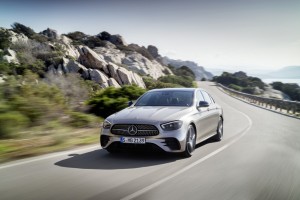 The unveiling of the 2021 Mercedes-Benz E-Class sedan and wagon went ahead despite the cancellation of the 2020 Geneva Motor Show. The vehicle made its digital debut at the Global Media Site of Daimler.
The new E-Class features a minor facelift giving it a fresher look. The range also upgrades its tech and engine configurations that include a plug-in hybrid model.
Cosmetic Upgrades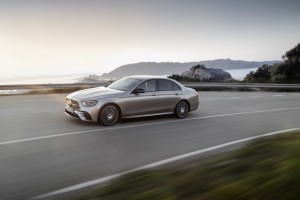 The E-Class gets subtle styling upgrades on its front. The front grille of the car is now downward-inclined while its high-performance variant, the Mercedes-AMG E53 features more defined vertical slats in its Panamericana grille. The lights of the auto are thinner too compared to the current model, and the headlamps are already in full LED. The available exterior paints for the vehicle include Graphite Grey, Mojave Silver, and Cirrus Silver.
Powertrains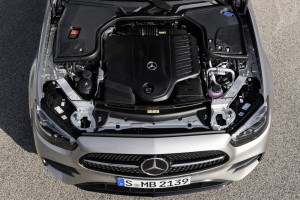 The Mercedes-Benz E-Class was introduced in its E350, E450, and E350e trims. Sitting on top of the hierarchy of the range is the Mercedes-AMG E53.
The E350 comes with a 2.0-liter turbocharged inline-four engine producing 255 hp and 273 lb-ft of torque. The plug-in hybrid E350e gets the same unit combined with a 90 kW electric motor. In full-electric mode, the car peaks at 121 hp and 325 lb-ft of torque. Combining the combustion engine and the electric motor yields a total of 315 hp and 516 lb-ft of torque.
The E450 is equipped with a 3.0-liter inline-six engine with a mild-hybrid configuration. Thanks to the addition of the EQ Boost, the overall output of the auto is 362 hp and 369 lb-ft of torque.
The most powerful trim, the AMG E53, carries a 3.0-liter turbo inline-six engine. The unit delivers 429 hp and 384 lb-ft of torque distributed via a nine-speed automatic transmission. The high-performance E-Class sedan sprints from 0 to 62 mph in just 4.5 seconds while the wagon does that in 4.6 seconds. The top speed of the vehicle is electronically-limited to 155 mph.
Tech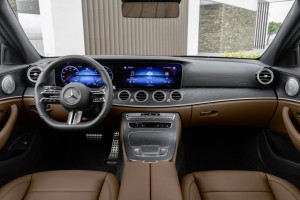 Going inside the E-Class reveals a new set of upholstery, and its cabin is highlighted by two large displays measuring 12.3 inches each. The infotainment system has the new MBUX software integrated into it that can recognize voice commands.
The additional safety features of the new Mercedes-Benz E-Class include hands-off detection for the steering wheel, adaptive cruise control with stop-and-go, active steering, active blind-spot assist, auto emergency braking and 360-degree cam with an extended side-view monitor.